How Todd-AO Began
By Brian O'Brien, Jr.

My father was a college professor, uninterested in show business, and had never heard of Mike Todd, so when Mike called him late one night saying he wanted a meeting, my dad was naturally cautious.
Todd-AO The Show of Shows
By John Belton
"Oklahoma!" was a hot ticket; even Cecil B. DeMille had trouble getting seats during the first few weeks of its run. Todd-AO was about showman-ship. It provided high quality subject matter, lavish production values, big screen entertainment, and six-track stereo magnetic sound.
---
INTERVIEW WITH TODD FAMILY AND MORE
Working for Mike Todd
By Glenda Jensen
Midori Tsuji was a fascinating and beautiful woman. I was in awe of her. She was a person very much in command of herself. She took care of everything for Mike and, occasionally, for Elizabeth. I wanted to be like her.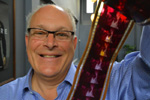 My father never really talked about the motion picture business
Cyrus Todd in Conversation
I worked in the motion picture business for about four years in New York, and then I moved back to Ireland became a chef. I did that for about twenty years. My legs have gotten old and I decided to find something else. And a friend of a friend said I should get into the appliance business – there was somebody looking for help, and instead of standing behind a stove and cooking, now I stand in front of them and sell them!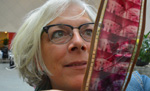 Letters and Dust Devils
Susan Jane Todd in Conversation
My father had the difficult job of following in his father's footsteps. I think my father always wanted to be a philosopher: that was his Major in college. He loved fine art – painting and sculpture. And good literature. But he got stuck with "Scent of Mystery" this because his father died. They were just about to work on a Todd-AO movie – "Don Quixote". He couldn't do it because he was in so much grief – so he made this project.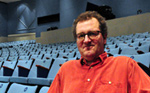 Oliver Michael Todd in Conversation
My name is Oliver Michael Todd. I was born in New York where I lived the first six years of my life. I went to University in the US and actually took a little detour from University and went to Los Angeles before I became a school teacher and over a series of years and different locations found myself lucky enough to find a job in Copenhagen.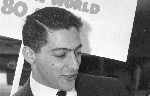 Mike Todd, Jr. Interview
By Roy Frumkes
"This Is Cinerama" opened to rave reviews. All of Dad's ideas had worked - the name of the film was his, the roadshow concept was his. No one had believed his predictions about Cinerama; now everyone was listening.
---