The Importance of Panavision
By Adriaan Bijl
In the fall of 1953, Panavision started, as a company which supplied theaters with anamorphic projection attachments. By the time this market was saturated, the company had established itself in the field of motion picture equipment by developing and marketing other products like printer and photography lenses, and cameras.
"Tak" Miyagishima, Panavision Passed Away
By Bill Hogan
For more than half a century starting in 1954 Tak was one of the most esteemed design engineers in the motion picture industry.
---

• Go to P T Anderson's "The Master" in System 65
---
"Norway" Cast & Credits
By Gerber & Hauerslev
The clarity and grandeur of the large-scale images in "Norway-The Film" are due to the fact that the film was shot in 70mm, with the same Panavision camera used for "Lawrence of Arabia."
"Symbiosis" Cast & Credits
By Gerber & Hauerslev
Gerber's 17-minute-plus film, "Symbiosis", is a classic affirmation that effective film can be made by someone with equal devotion to science and art. It explores the mutually dependent relationship between man and nature
"The Master" in 70mm Release
Following some pre-70mm shows, "The Master" is now opening in 70mm across USA. Follow this page for the facts about "The Master" in the coming months.

• Go to "The Master" Cast & Credits | New York | Los Angeles | Venice
Fricke & Magidson and The Making of "Samsara"
We used a 70mm camera system that's been around for 50 years and is still the highest quality way of capturing imagery. There's a big price to pay getting film stock in and out of places and moving that equipment around, it's harder now than ever.
"Samsara" world premiere September 2011
By Thomas Hauerslev
No 70mm prints have been planned - yet. The premiere in Canada will be a state-of-the-art high-end 4K digital presentation, with full uncompressed 6-track digital sound.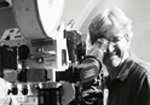 "Samsara" - in Panavision System 65
By Mark Magidson and Ron Fricke
Ron Fricke will photograph in 65mm using both standard frame rates and a motion control time-lapse camera designed specifically for this project.
Release of "Hamlet" in 70mm
"Hamlet" is the first British film in 25 years to be filmed in 65mm. The man charged with capturing the look of the film was cinematographer Alex Thomson. "The fabulous advantage of 70mm is the sharpness of detail it gives, which can look three-dimensional at times"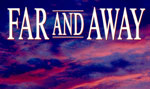 How "Far and Away" became 65mm
By Mikael Salomon
"Far and Away" began as a small film which Ron and I talked about making, while shooting "Backdraft"
"A Year Along the Abandoned Road" - One Year in 12 Minutes and 70mm
By Morten Skallerud
The story of the making of "A Year Along the Abandoned Road" contains a lot of technical innovation. It also contains a different film language, and five Norwegians who fought sub-Arctic nature in order to turn a "crazy" idea into a 12-minute, 70mm film.
Yes, "TRON" was filmed in 65mm
By Rob Hummel
"Tron" was shot 65mm 2,2:1 aspect ratio for all scenes. 65mm color for all the "real world material," and 65mm Black and White for all the material that was later composited into the "electronic world".
25th "Brainstorm" Anniversary
By Mike Coate
Twenty-five years ago, "Brainstorm", was released to movie theatres. Though the film was not a box-office success, it is remembered for its effective large-frame cinematography and sound design.
"Brainstorm" in 65mm
By Douglas Trumbull
"Brainstorm" was originally developed to be the first film in SHOWSCAN. There would have been 70mm 60fps prints, with the 35mm stuff skip printed to 60 from 24.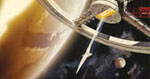 1968: A Roadshow Odyssey
by Mike Coate
"2001: A Space Odyssey" had its world premiere on 2 April 1968 at the Uptown Theatre in Washington, D.C. The critically acclaimed film had what is believed to have been a record number of 70-millimeter wide gauge prints made for a film during the roadshow era.
Restoration of "Lawrence of Arabia"
By Columbia Pictures
In '86, Bob Harris, contacted Columbia with a proposal to restore the original premiere version of "Lawrence of Arabia"
Original 6-track Mix Recovered and Restored for West Side Story
By Chace Audio By Deluxe
the film helped to establish 6-track stereo sound for the 70mm format, yet the original ground breaking 6-track soundtrack has not been heard in the past 30 years.
---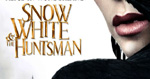 "Snow White" in System 65
By Kodak
"The 65mm stock is absolutely incredible and it has no rival now," exclaims the cinematographer. "It is simply the best format we had to work with.
"Inception" in 65mm
By Steve Weintraub
We went to the next best thing which was 65mm. So we have the highest quality image of any film that's being made.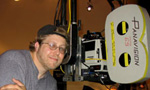 "EMVF in 65mm: Movies for Your Ears"
By James Tavella
The idea of telling a story through scene action and content motivated by grand symphonic sound design with limited dialog.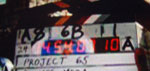 "Possessed in 70mm"
By Rayton & Eisberg
A comedy about a psychiatrist and his patients who express feelings of being possessed.
---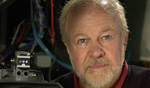 "2001" and Trumbull in London
By Mark Lyndon
Trumbull showed us a tantalisingly brief excerpt of his new "2001" documentary and revealed that Warner was preparing a final cut of "2001"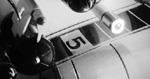 This was a thrill
By Sebastian Rosacker
When I started to think about what to show this year I finally decided that "West Side Story" was the one. I had no idea then that it would be so popular.
"2001" A Concert Article
By Jim Barg
From the beginning notes of Ligeti's Atmospheres to the closing performance of the Blue Danube, their performance made familiar notes come alive and the hairs on the back of your neck stand up.
• "Ryan's Daughter" reprinted in 70mm
• "The New World" in 65mm - no 70mm prints
• "Contact" in 65mm
• Movie Enhanced with Internet-based Fragrance System


• Go to Restoration | Cast & credit | Some Notes
---

• Go to Motion pictures photographed in Ultra Panavison 70
Title

Released

Cinema

Notes

The Big Fisherman
04.08.1959
Rivoli, NYC, USA
Exodus
15.12.1960
Warner, NYC, USA
West Side Story
18.10.1961
Rivoli, NYC, USA
Lawrence of Arabia
09.12.1962
Odeon Leicester Square, London
Restored version premiere 04.02.1989, Ziegfeld, New York, USA
My Fair Lady
21.10.1964
Criterion, NYC, USA
Restored version, premiere 21.09.1994, Ziegfeld, NYC, USA
Cheyenne Autumn
19.11.1964
Warner, London
"World Press Preview" 03.10.1964 - Lincoln, Cheyenne, USA
Lord Jim
15.02.1965
Odeon Leicester Square, London
Grand Prix
21.12.1966
Warner, NYC, USA
New 70mm print screened 23.05.2006 for Academy staff.
2001: A Space Odyssey
02.04.1968
Uptown, DC, USA
Ice Station Zebra
23.10.1968
Cinerama Dome, LA, USA
Chitty Chitty Bang Bang
18.12.1968
State 2, NYC, USA
McKenna's Gold
20.03.1969
City-Filmtheater, Hamburg, Germany
World premiere
Song of Norway
04.11.1970
Cinerama, NYC, USA
Ryan's Daughter
09.11.1970
Ziegfeld, NYC; USA
Empire, London on 09.12.1970
Tron (P)
08.07.1982
State 2, NYC, USA
Live action filmed in 65mm. Computer graphics photographed in VistaVision.

"The Making of Tron"
The Original 70mm Engagements
Brainstorm (P)
30.09.1983
Ziegfeld, NYC, USA
25th Anniversary of "Brainstorm"'s 1983 Release
"Far and Away"
22.05.1992
Ziegfeld, NYC, USA
Panavision System 65

The Arriflex 65mm camera ARRI 765 was used for short segments
"Hamlet"
25.12.1996
Ziegfeld, NYC, USA
Panavision System 65. Technicolor, London manufactured 31 x 4-hour 70mm prints. 5 of which were made from the original 65mm camera negative (Technicolor, February 28, 1997).

The Arriflex 65mm camera ARRI 765 was used for short segments.
Samsara
19.08.2012 World premiere commercial run

11.09.2011 = Festival world premiere *)
Schauburg Cinerama, Karlsruhe, Germany

*) Toronto International Film Festival
Ron Fricke's follow up to "Baraka". Filmed over 4 years. Filming ended May 2011. Released in 2K and 4K exclusively

"The Master"
14.09.2012

US Premiere - limited release


New York and Los Angeles
"The Master" was shot with a Panaflex System 65 Studio Camera. It was framed for 1.85:1. 80% of the finished film is in 65mm. The remaining 20% is shot in standard 35mm. The reason for using both film formats was a creative choice. The 65mm film stock used was Kodak 5201 (50ASA)
The Super Panavision 70 / Panavision System 65 short films
Title
Released
Cinema
Notes
AUTO-E-Motion
1984
German film for BMW museum
Symbiosis
1982
EPCOT Centre, Florida, USA
Directed by Paul Gerber for Disney
30 frames per second and 12 track stereo.
"New Magic"
1985
Showscan feature filmed with Super Panavision 70 rack over 65mm camera.
Norway
1989
Directed by Paul Gerber for Disney
Warriors of the Wasteland
1989
A Year Along the Abandoned Road
11.06.1991
Grimstad, Norway.
Dead Sea
18.11.1992
Sherman Oaks, CA, USA
New Ride Film
2002
EMVF in 65mm: Movies for your ears
2003
Never released in 70mm
Arcade Fire "Afterlife"
2013
Never released in 70mm

Tell us about shooting -- where was it shot? How big was the crew? What made this video special?
We shot on 65mm, using this rare camera of which there are only three left in the world. I shouldn't be saying this, but I was carrying it through a rock quarry and dragging it through sand while thinking "this camera literally shot The Dark Knight, this camera shot 2001: A Space Odyssey." It's from the 70s and looks like a NASA device. It shoots the highest resolution. If you want to shoot a big action sequence you use a 65mm. It helped me get that epicness I thought the song required.

wikipedia.org

The Super Panavision 70 / Panavision System 65 camera used for short segments
Title
Released
Cinema
Notes
The Witness
1999
CT, USA, USA
Major parts filmed in ARRI 765
Testaments
2000
Salt Lake City, USA
Major parts filmed in ARRI 765
The New World
2005
The Panavision System 65 camera was used hyper realistic scenes
The Prestige
2007
Shutter Island
2010
Short sequences filmed in Panavision PFX System 65 Studio & ARRI 765

From American Cinematographer:

In prep, the filmmakers tested various methods of further enhancing the hyper-real look of Teddy's visions; 65mm, anamorphic 35mm and high-definition video were all considered as mates for the project's main format, Super 35mm. "The goal was to capture as much detail as possible for the DI suite," says Richardson. "There weren't as many differences among the filmouts as you might expect — the DI was the great equalizer — but 65mm had a definitive edge. We could wrestle with it in the digital world without the normal side effects encountered with a smaller negative. After he saw the tests, Marty agreed to shoot Teddy's dream states on 65mm." Unfortunately, after filming one day with a Panavision PFX System 65 Studio and an Arri 765, both cameras broke down on a frigid night. "Only a few of those shots remain," says Richardson. (Ed. Note: These can be seen in a dream sequence that shows Teddy in Dachau in civilian clothes.)
"Inception"
2010
"Inception" in 65mm
"The Tree of Life"
16.05.2011
Festival de Cannes, France
"Snow White and the Huntsman"
30.05.2012
"To the Wonder"

donatelloromanazzi.blogspot.dk


02.09.2012
Venice Film Festival
From American Cinematographer, April 2013

What format was the movie shot on?

Lubezki: It's a combination of 35mm, which was used for the scenes between Ben and Olga in Oklahoma, and 65mm for several shots of Ben and Rachel McAdams. That relationship is perceived by Ben's character as less romantic and more stable and realistic, and we felt that the 65mm expressed that stability and a kind of hyper-reality.

Aside from a scene with some buffalo that we shot in 65mm because we couldn't get too close to the animals, we didn't use cumbersome equipment. For the buffalo sequence, we used a crane because we wanted the 65mm material to feel a little more steady and different from the rest of the movie, but other than that we used a combination of Steadicam and handheld. And when I say handheld I don't necessarily mean a moving camera — sometimes we use sandbags and just prop the camera on the floor or another part of our location.

Jurassic World
29.05.2015
France


From Kodak's web site:

Jurassic World Calls for 65mm Film

Many interior scenes were filmed on set in Louisiana. In addition to shooting the majority of the film on 4-perf 35mm, Schwartzman shot roughly 150,000 feet of 5-perf 65mm film to take advantage of the additional dynamic range and resolution.

"I used the 65mm camera if I knew I had a wide shot in which we were either going to change the background or introduce dinosaurs," he says. "Why not give ILM the master shot on a format so large that they could do a move across it if they wanted to? In Hawaii, we would generally use the 65 for our master. When we went in for the coverage, I would go to 35mm."

"We shot our 65mm tests at Panavision, sent the negative over the FotoKem, and saw it projected the next day," he says. "It was like, 'Oh, my god. Why aren't we doing this on every movie?' It's just so beautiful."

"The 65mm, shot on the 50 daylight film, looks like you could walk right into the screen," Schwartzman explains. "If it was sunny in Hawaii, I used the 50D anytime I could. Sometimes I'd throw on a polarizing filter, shoot at 11.5, and I knew it would be gorgeous."

panavision.com:

Large format 5-perf 65mm was strategically employed for master shots and for visual effects. With a native aspect ratio of 2.20:1, 65mm provided Industrial Light & Magic with some additional frame space to maneuver for the film's 2.00:1 aspect. "The 65mm film negative gave ILM an incredibly high-resolution image for effects shots," he says.


"Knight of Cups"
February 2015
Berlin Film Festival

Terrence Malick's "Knight of Cups", which premiered at the Berlin Film Festival in early February 2015, has literally been years in the making. Shot in 2012, on 35mm, 65mm (Panavision 65HR) and a variety of digital formats, "Knight of Cups" has had a two-year post-production cycle.
"Batman v Superman: Dawn of Justice"
25 March 2016
70mm Blow Up List 2016