Consultant for Cinerama, Inc.
Gunther Jung


Camera - Los Angeles and New York
Gerald Saldo
Additional Cameramen
Jim Prues
Dayton, Ohio

Dan Steger
Chicago, Illinois

Michael Droubay
Salt Lake City, Utah

Greg Grant
Anchorage, Alaska

Britt Jones
Colorado Springs, Colorado

Morten Skallerud
Oslo, Norway

Todd Fisher
Las Vegas, Nevada

Lloyd Friedus
Santa Monica, California

Paul Scrabo
Hanover, New Hampshire

Rodney Diehl
Portal, Arizona

Steve Shorten
County Kildare, Ireland

Mickey Youmans
Hilton Head Island, South Carolina

John Mitchell
Brinkley, Arkansas

Adrian Raistrick
Bradford, England

John Chester
Cheshire, England
Special Visual Effects and Smilebox® executed by
Brian P. Ross


Cinerama Sequences Reconstructed by
Greg Kimble

Production Consultant
Harrison Engle
Original Cinerama Engineers
Richard Babish
John Caron
Wentworth Fling
John Primi
Erik M. Rondum
Original Cinerama Production Staff
Bob Bendick
David Blangsted
Gloria Tetzlaff Conroy
Saul Cooper
Louis DeRochemont III
Richard Goldstone
Walter Hanneman
Loren Janes
Norman Karlin
Otto Lang
Bob Morgan
Jim Morrison
David Pal
David Raksin
Gayne Rescher A.S.C.
Jane MacLardy Schacht
Bernard Smith
Lowell Thomas, Jr.
Mike Todd, Jr.
Film Historians
Rudy Behlmer
John Belton
Kevin Brownlow
Thomas Erffmeyer
Greg Kimble
A. C. Lyles
Leonard Maltin
Roger Mayer
Keith Swadkins
Roy Webb
Exhibition
John Harvey
Arthur Manson
Plato Skouras
Larry Smith
Cinerama Fans & Friends
John Butkovich
Richard Cooper
Joe Dante
Charles FitzSimons
Corky Fornoff
Frank Foulkes
Claude Johnson
Carol Dudley Katzka
Greg Mantz
Bill Martinez
Alex Reeves
Andrew Reisini
Howard Rust
Mariana Thomas
Bob Vergatta
Research
Jessica Berman-Bogdan
TJ Edwards
Susan Hormuth
Greg Kimble
Scott Marshall
Mark A. Martin
David Pierce
Stills Sources

Stuart Galbraith IV
USC Warner Brothers Archives

Claire Keith
Lowell Thomas Archives
Marist College

James D'Arc
Merian C. Cooper Collection
Brigham Young University

John Sittig
Pacific Theatres & Cinerama, Inc. Archives

Marc Wanamaker
Bison Archives

Michael Friend & Barbera Hall
Academy of Motion Picture
Arts and Sciences

John Caron and Catherine Munroe
Fred Waller Family Archives

Greg Mantz
Paul Mantz Family Archives

Richard J. Sklenar
Theatre Historical Society of America

National Archives
Washington D.C.

Kevin Brownlow
Photoplay Productions

Patrick Stanbury
Kevin Brownlow Collection

Stan's Drive-Inn photo
© 2005 Edwin Schober, coolstock.com

"Ushers" & "Ticket Window" photos
Donated by Corbus-Bettmann

Fee Jacobson
South Dakota Historical Society

Bill Lawrence
National Museum of
Photography, Film & Television
Bradford, England

John Harvey
Cinerama Preservation Society

Mott Studios / S. Charles Lee Papers Collection
Dept. of Special Collections
Charles E. Young Research Library, UCLA

John Belton

Mitzi Cuputo and Karen Martin
Huntington Historical Society

Martin Hart
The American WideScreen Museum

American Museum of the Moving Image

Museum of the City of New York

Galen Rowell, Mountain Light Gallery

Berger-Conser
Architectural Photography



Film Resources

UCLA Film and Television Archive

Fox Movietonews, Inc.

The WPA Film Library

Historic Films

Mark Taylor
National Air & Space Museum

National Archives
Washington D.C.

Producers Library Service

Grinberg Worldwide Images

The Douris Corp.

Jeff Joseph
Sabucat Productions

Milestone Film and Video, New Jersey

British Pathé pic

David Pierce

Lorraine Collier
KOMO-TV 4 News, Seattle WA

John Steven Lasher
Fifth Continent Movie Classics

Twentieth Century Fox Film Library

Michael Rose Productions

Ken Kramer
Clip Joint for Film

British Film Institute
and Photoplay Productions

La Cinemathèque Franšaise


Special Thanks To

Richard Crudo, A.S.C.
Steven Poster, A.S.C.
John Hora, A.S.C.
William A. Fraker, A.S.C.
Robert Primes, A.S.C.
Roy H. Wagner, A.S.C.
American Society of Cinematographers
and
Bob Fisher

Leon Silverman
and
Christine Purse
LaserPacific Media Corporation

Brian Jamieson

Jonathan Williamson
Eastman Kodak Company

Keith Swadkins
The International Cinerama Society

Pius V Chapel, Oyster Bay Long Island
Birthplace of Cinerama

Doug Haines
Friends of Cinerama

Museum of Flying, Santa Monica, CA

Peter G. Kuran
VCE, Inc.

Kent Gibson
Soundesign Studio

Eileen McGarry


Additional thanks to
THX Certified Facility
DOLBY SOUND CONSULTANTS
Andy Potvin
Russell H. Allen
MUSIC CLEARANCE
Diane Prentice Music Clearance, Inc.
and
Angelo Longo
PRODUCTION FACILITIES
Bayside Video,
Santa Monica, CA
POST PRODUCTION FACILITIES
LaserPacific Media Corporation
Associate Producer
Derek Bodkin
Color Timers
Bruce Pearson
Tom Overton
On-line Editors
Michael Weitzman and Val Eisleben
Don Montoure
Titles by
Shirley Knecht
Marsha Cohen
Fiscal Sponsorship by
The International Documentary Association
PRINTS BY
Technicolor
®
DIGITAL FILM TRANSFER BY

Digital Imagining Manager
Matt McFarland
Production Manager
Beverly Brooks
Transform Colorist
Robert Jung
C.A. Productions LLC & Turner Entertainment Co. are the authors
of this motion picture for purposes of copyright and other laws.
This motion picture is protected under the laws of the United States and other countries.
Any unauthorized reproduction, distribution, or exhibition of this motion picture or any
part thereof including the soundtrack may result in severe civil and criminal penalties.
"CINERAMA" and the Cinerama logo are registered
trademarks of Cinerama, Inc. Used with Permission
This film is dedicated to all the
original Cinerama crews, technicians
and exhibitors who for fourteen years
lifted us out of our seats and put us
into the picture.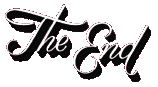 WWW.CINERAMAADVENTURE.COM
MADE IN HOLLYWOOD U.S.A.

COPYRIGHT © 2008 C.A. PRODUCTIONS LLC
and
TURNER ENTERTAINMENT CO.
ALL RIGHTS RESERVED
Cinerama Adventure web site produced, designed and edited by Martin Hart
Written by Martin Hart and David Strohmaier

Back to Index