Let's pay a retrospective visit to the places where it all happened!
In Stockholm, Gothenburg and Malmoe...

copyright notice: Much of the material used in this site is used by kind permission of nice people and companies.
YOU MAY NOT USE ANYTHING WITHOUT EXPLICIT PERMISSION FROM THE COPYRIGHT HOLDER!

<! -- Image map created by MapMaker32 -->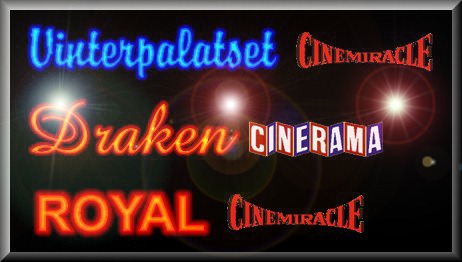 Note: The Palladium in Gothenburg did also show 3-strip! Windjammer actually
opened there. Since it only ran one film and on a fairly small screen it is not
presented here, though it should be noted that it was one of the gang...
Pages contain lots of heavy graphics and will load slow!