TODD-AO IN COPENHAGEN 1958

• Go to 3 Falke Bio, Copenhagen, Denmark - The First Todd-AO Theatre in Scandinavia

• Go to gallery 3 Falke Bio, Denmark
---
CINERAMA IN COPENHAGEN 1962-1963

• Go to Kinopalæet Super Cinerama in Denmark
• Go to

COMING SOON. "WINDJAMMER" IN DENMARK
---
SPECIAL VENUE
Cinema 180 in Denmark
By Thomas Hauerslev
There were at least four Cinema 180 70mm installations in Denmark between late 1970s and mid 1990s. In this page you can see images from three of them. The only installation I remember was in Aalborg, where I took some notes when I visited in 1991.

• Go to The Basics of The Rolling Loop IMAX Projector
• Go to Imax's Sound System
• Go to

COMING SOON:

OMNIMAX COPENHAGEN
---
PEOPLE
Ole Olsen of UIP in Copenhagen, Denmark
By Thomas Hauerslev
I was not destined for the cinema business at first, but circumstances directed me into it. My father ran the cinema at the Danish Film Museum in Frederiksberggade in downtown Copenhagen. It was a childhood full of film. My brothers and I saw films all the time.
"Meet The Chief", Jan Niebuhr
By Thomas Hauerslev
With cutting edge technology for home cinema, audiences still prefer a huge 15 meter screen and the social experience of being with other people in a cinema, so cinemas theatres will continue to exist.
IMPERIAL BIO IN COPENHAGEN, OPENED IN 1961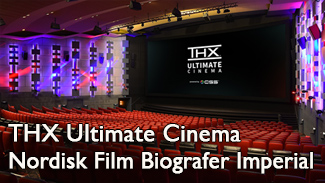 • Go to THX Ultimate Cinema Coming to the Nordisk Film Iconic Imperial Theater in Copenhagen


• Go to Imperial Bio - Design for Copenhagen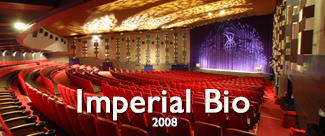 • Go to Imperial Bio, Copenhagen, Denmark
---
IMPERIAL BIO 70MM FESTIVAL 2008 & 2009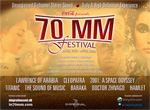 8 Great Films 1 Great Cinema
By Thomas Hauerslev
The grand Imperial Bio in downtown Copenhagen is hosting a 5-day program of the majestic 70mm film format.

• Go to 70mm Festival Gallery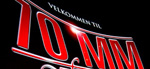 2nd 70mm Festival In Copenhagen
By Thomas Hauerslev
The 2nd 70mm Film Festival in Copenhagen runs from 26 - 30. April 2009. Come and see "Poltergeist", "Fame", The Abyss", "Titanic", "Out of Africa", Patton" and "Hello, Dolly!" in the LARGEST cinema in northern Europe.
---
June 1990, Restored "Lawrence of Arabia" premieres in Copenhagen, Denmark
By Thomas Hauerslev
The restored "Lawrence of Arabia" opened in 70mm and six-track Dolby Stereo SR at the prestigious Imperial Bio, 31. May. Much to the surprise of everyone - not least the distribution company, "Lawrence" played extremely well for 4 weeks. There were two shows a day, for a price of DKK 40/45 pr. ticket. The gross was DKK 853.000 in 29 days and 58 performances.

• Go to the gallery: "Lawrence of Arabia" in 70MM Dolby Stereo on DP70 #1644, Imperial Bio, Copenhagen, Denmark, 31. May 1990 - 28. june 1990