• Go to Berlin's independent cinema guide - 25th Anniversary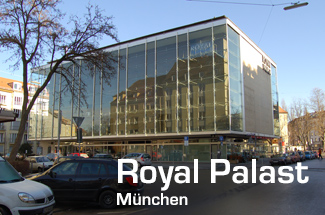 • Go to The Munich "Royal-Palast"
• Go to Der Münchner "Royal-Palast"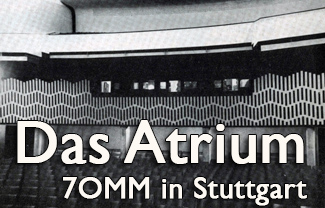 • Go to Das Atrium. Home of 7OMM in Stuttgart, Germany
• Go to Gallery: Atrium Stuttgart
Cinema as it Should Be - 70MM at the Savoy
By Thomas Hauerslev
Why board an international train and go across sea, land and bridges to see 70mm? Well, why not? Especially if you can combine a visit to an original Todd-AO cinema, and see a 70mm film at the same time. It's not a coincidence I chose this cinema for this "Todd-AO Express" mission. The Savoy in Hamburg was the very first purpose built Todd-AO cinema in Europe.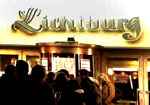 Murder at the "Lichtburg"
By Ulrich Rostek
A film based movie performance is something unique, especially with modern high resolution film stock, especially with 70mm film. A virgin print, no dust, no scratches, an image steadiness like solid rock. The fine film grain is hardly ever noticable and yet it adds something organic to the projected image, breathes life into the moving picture; a phenomenon digital projection is lacking - sadly.
---