ABOUT PANAVISION
The Importance of Panavision
By Adriaan Bijl
In the fall of 1953, Panavision started, as a company which supplied theaters with anamorphic projection attachments. By the time this market was saturated, the company had established itself in the field of motion picture equipment by developing and marketing other products like printer and photography lenses, and cameras.
"Tak" Miyagishima, Panavision Passed Away
By Bill Hogan
For more than half a century starting in 1954 Tak was one of the most esteemed design engineers in the motion picture industry.
---

• Go to Ken Annakin. Director in Ultra Panavision 70
---
PANAVISION SYSTEM 65

• Go to "Death on the Nile" Released in Glorious 70mm
"Murder on the Orient Express" Production Information
By 20th Century Fox
What starts out as a lavish train ride through Europe quickly unfolds into one of the most stylish, suspenseful and thrilling mysteries ever told. From the novel by best-selling author Agatha Christie, "Murder on the Orient Express" tells the tale of thirteen strangers stranded on a train, where everyone's a suspect. World-renowned detective Hercule Poirot must race against time to solve the puzzle before the murderer strikes again. Kenneth Branagh directs and leads an all-star cast including Penelope Cruz, Willem Dafoe, Judi Dench, Johnny Depp, Michelle Pfeiffer, Daisy Ridley and Josh Gad.
"Dunkirk" Production Notes
By Warner Brothers
"Dunkirk" opens as hundreds of thousands of British and Allied troops are surrounded by enemy forces. Trapped on the beach with their backs to the sea, they face an impossible situation as the enemy closes in. The story unfolds on land, sea and air. RAF Spitfires engage the enemy in the skies above the Channel, trying to protect the defenseless men below. Meanwhile, hundreds of small boats manned by both military and civilians are mounting a desperate rescue effort, risking their lives in a race against time to save even a fraction of their army.
"Norway" Cast & Credits
By Gerber & Hauerslev
The clarity and grandeur of the large-scale images in "Norway-The Film" are due to the fact that the film was shot in 70mm, with the same Panavision camera used for "Lawrence of Arabia."
"Symbiosis" Cast & Credits
By Gerber & Hauerslev
Gerber's 17-minute-plus film, "Symbiosis", is a classic affirmation that effective film can be made by someone with equal devotion to science and art. It explores the mutually dependent relationship between man and nature
"The Master" in 70mm Release
Following some pre-70mm shows, "The Master" is now opening in 70mm across USA. Follow this page for the facts about "The Master" in the coming months.

• Go to "The Master" Cast & Credits | New York | Los Angeles | Venice

• Go to P T Anderson's "The Master" in System 65
Fricke & Magidson and The Making of "Samsara"
We used a 70mm camera system that's been around for 50 years and is still the highest quality way of capturing imagery. There's a big price to pay getting film stock in and out of places and moving that equipment around, it's harder now than ever.
"Samsara" world premiere September 2011
By Thomas Hauerslev
No 70mm prints have been planned - yet. The premiere in Canada will be a state-of-the-art high-end 4K digital presentation, with full uncompressed 6-track digital sound.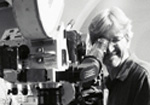 "Samsara" - in Panavision System 65
By Mark Magidson and Ron Fricke
Ron Fricke will photograph in 65mm using both standard frame rates and a motion control time-lapse camera designed specifically for this project.
Release of "Hamlet" in 70mm
"Hamlet" is the first British film in 25 years to be filmed in 65mm. The man charged with capturing the look of the film was cinematographer Alex Thomson. "The fabulous advantage of 70mm is the sharpness of detail it gives, which can look three-dimensional at times"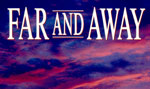 How "Far and Away" became 65mm
By Mikael Salomon
"Far and Away" began as a small film which Ron and I talked about making, while shooting "Backdraft"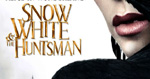 "Snow White" in System 65
By Kodak
"The 65mm stock is absolutely incredible and it has no rival now," exclaims the cinematographer. "It is simply the best format we had to work with.
"Inception" in 65mm
By Steve Weintraub
We went to the next best thing which was 65mm. So we have the highest quality image of any film that's being made.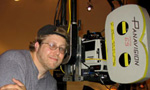 "EMVF in 65mm: Movies for Your Ears"
By James Tavella
The idea of telling a story through scene action and content motivated by grand symphonic sound design with limited dialog.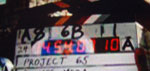 "Possessed in 70mm"
By Rayton & Eisberg
A comedy about a psychiatrist and his patients who express feelings of being possessed.
---
PHOTOGRAPHED WITH 65MM PANAVISION EQUIPMENT


• Go to Motion pictures photographed in Ultra Panavison 70


• Go to Motion pictures in Super Panavision 70
---
VINTAGE 65MM PANAVISION
Prepared for in70mm.com by Brian Guckian, Dublin, Ireland
• Go to "PANAVISION"...new wide screen system
Enry Provisor, Professional Cine Photographer December 1953
• Go to The Super Panatar Variable Type Anamorphic Lens
Robert Gottschalk, President, Panavision, Inc., Hollywood. Calif. Motion Picture Herald 3 July 1954
• Go to The New Ultra Panatar Lens
Film Daily 18 March 1955.
• Go to MGM Adopting Panavision's 65mm Process on Big Films
Daily Variety 27 April 55
• Go to METRO TO FILM TOP PIX IN 65M
Hollywood Reporter 27 April 1955
• Go to New Process to Be Used For Top Pix, With Prints Also in Standard, C-Scope
Film Daily 27 April 55. West coast bureau of the Film Daily
• Go to Panavision 65 Projection: What It Can Accomplish
Film Daily 1 November 1957. Panavision section Friday, November 1, 1957
• Go to Panavision Enters Independent Production
International Projectionist, November 1957
• Go to Up, Down, Up, Down
Bob Whearley, Long Beach Press Telegraph 16 Feb 1958
• Go to Wide Screen – shoots in the dark!
By Henry Provisor, Home Movies, September 1958
---
SUPER PANAVISION 70

• Go to "Death on the Nile": The North American 70mm Engagements

• Go to "Murder on the Orient Express": The North American 70mm Engagements
"A Year Along the Abandoned Road" - One Year in 12 Minutes and 70mm
By Morten Skallerud
The story of the making of "A Year Along the Abandoned Road" contains a lot of technical innovation. It also contains a different film language, and five Norwegians who fought sub-Arctic nature in order to turn a "crazy" idea into a 12-minute, 70mm film.
Yes, "TRON" was filmed in 65mm
By Rob Hummel
"Tron" was shot 65mm 2,2:1 aspect ratio for all scenes. 65mm color for all the "real world material," and 65mm Black and White for all the material that was later composited into the "electronic world".
25th "Brainstorm" Anniversary
By Mike Coate
Twenty-five years ago, "Brainstorm", was released to movie theatres. Though the film was not a box-office success, it is remembered for its effective large-frame cinematography and sound design.
"Brainstorm" in 65mm
By Douglas Trumbull
"Brainstorm" was originally developed to be the first film in SHOWSCAN. There would have been 70mm 60fps prints, with the 35mm stuff skip printed to 60 from 24.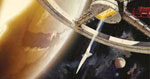 1968: A Roadshow Odyssey
by Mike Coate
"2001: A Space Odyssey" had its world premiere on 2 April 1968 at the Uptown Theatre in Washington, D.C. The critically acclaimed film had what is believed to have been a record number of 70-millimeter wide gauge prints made for a film during the roadshow era.

• Go to Restoration of "Lawrence of Arabia"

• Go to "Lawrence of Arabia" Production information, Cast and Credit
Some Notes on Shooting "Lawrence of Arabia"
By Mike Fox
Lawrence of Arabia is still regarded as the finest example of desert cinematography ever photographed in the history of feature filmmaking. I can't think what a talented DoP today would have to do to beat it or even match it.
Original 6-track Mix Recovered and Restored for West Side Story
By Chace Audio By Deluxe
the film helped to establish 6-track stereo sound for the 70mm format, yet the original ground breaking 6-track soundtrack has not been heard in the past 30 years.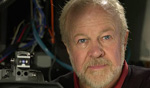 "2001" and Trumbull in London
By Mark Lyndon
Trumbull showed us a tantalisingly brief excerpt of his new "2001" documentary and revealed that Warner was preparing a final cut of "2001"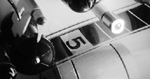 This was a thrill
By Sebastian Rosacker
When I started to think about what to show this year I finally decided that "West Side Story" was the one. I had no idea then that it would be so popular.
"2001" A Concert Article
By Jim Barg
From the beginning notes of Ligeti's Atmospheres to the closing performance of the Blue Danube, their performance made familiar notes come alive and the hairs on the back of your neck stand up.
• "Ryan's Daughter" reprinted in 70mm
• "The New World" in 65mm - no 70mm prints
• "Contact" in 65mm
• Movie Enhanced with Internet-based Fragrance System
"Cheyenne Autumn": The Roadshow Engagements
By Mike Coate
A historical listing of the roadshow engagements of "Cheyenne Autumn" held in North America. These presentations utilized 70mm prints derived from 65mm Super Panavision photography projected onto large screens and featured discrete six-track stereophonic sound. The film's formal public world premiere was held at the Warner in London on October 15th, 1964.

• Go to Projection, sound and curtain cue sheets for "Exodus"

• Go to Technical Information bulletin for "West Side Story"

• Go to "SONG OF NORWAY" – Blu Ray Release – Kino Lorber
ULTRA PANAVISION 70
The MGM PANAVISION Enlarged-film System
By Douglas Shearer
To make our system universally adaptable a 65mm negative has been chosen having standard perforations with the incorporation of a mild anamorphic squeeze in the taking lens system.
Ultra Panavision 70 - almost like a real story
By Rick Mitchell
Due to a financial investment from MGM, the new format was initially known as "MGM Camera 65". Because, one of its design considerations was to yield higher quality 35mm anamorphic prints, directors, cinematographers, and camera operators were instructed to keep important action within the safe action area of 2.35:1 anamorphic 35mm prints with an optical track.
Ultra Panavision 70, Early lenses
By Tak Miyagishima
These earlier lenses were all engraved as having a power of 1.33X but were never used having that power. We started designing these lenses with the power of 1.33X and had to alter the power but didn't change the engraving.

• Go to Ultra Panavision 70 - Adjustment and modifications

• Go to The Widest Story Ever Told
The Widest Story Ever Told
Von Christian Appelt
Am 12. Oktober 1956 präsentierte MGM Camera 65 im Rahmen der SMPTE-Konferenz in einer Demonstrationsvorführung. Douglas Shearer und Robert Gottschalk von Panavision stellten die Flexibilität des Formats heraus. "Vom Standpunkt des Produzenten aus ist die Wahlmöglichkeit des endgültigen Verleihformats einer der Vorzüge dieses 65-mm-Verfahrens"
Panavision and the Resurrecting of Dinosaur Technology
By Tyler Purcell
After seeing the 70mm test footage, there was a rousing applause. The next thing we saw was a DCP version of the material and it really shows how proper film projection truly trumps digital. The blacks were mushy and undefined, the highlights were clearly peaking and the whole image looked flat. All of that beautiful depth seen in the film projection was lost. We sadly realized this format, developed in the 50's, is still better then all the money we've thrown at conventional digital projection.
---

• Go to Quentin Tarantino's "The Hateful Eight"
---
"An Homage To D W Griffith" A short Film In Ultra Panavision 70
By Dan Sherlock
The last Ultra Panavision 70 film that was released was reportedly KHARTOUM in 1966. As it turns out, there was one more Ultra Panavision 70 short subject that was made over 20 years later. In 1988, the equipment and lenses were used for a special short subject that was also the only time the format used a speed of 30 frames per second rather than the normal 24 frames per second format.
---
"Khartoum": The Roadshow Engagements
By Mike Coate
The following is a reference/historical list of the Cinerama-branded 70mm roadshow engagements of "Khartoum" held in North America. These presentations utilized special rectified prints derived from 65mm Ultra Panavision photography and projected onto large, deeply curved screens. The audio was six-track stereophonic. The seating was reserved at advanced prices and with an average of ten scheduled screenings per week. The cinemas in which these special presentations played also sold souvenir programs.
"Khartoum" in Ultra Panavision 70
By Rick Mitchell
A new 70mm print, of one of only nine films shot in this widest of formats, was shown at the American Cinematheque's Egyptian Theater 18. May 2008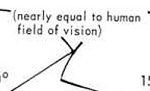 Camera 65 and the Metro Bourke Street Bigger than…
By Eric White
The Bourke Street Metro was a two-gallery theatre, like the Collins Street Athenaeum, and as was the case there, the projection rake was quite steep.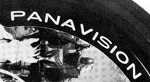 65/70mm Rules
By Rick Mitchell
Last night at a special program at UCLA's Bridges Theater devoted to unusual film picture and sound formats, two examples of 65mm origination and 70mm presentation were shown.
• Ultra Panavision 70 Lens - Adjustment and lens modifications
• Facts about the new "Mad World" 70mm print
• To Split or not to Split ... That is the Hollywood Question!
---

• Go to "It's a Mad, Mad, Mad, Mad World" 40th anniversary
---

• Go to Panavison Large Format Motion Picture Systems