2000-08-22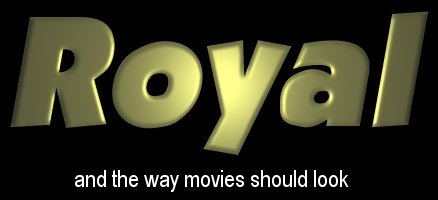 One beautiful Sunday, early spring of 2000 - Royal in Malmoe, Sweden had one of few annual 70mm screenings. Perfectly in order of course since she beside her beauty, hosts the largest screen in Sweden and is one of the few single theaters left in operation. The movie shown was one of the greatest 70mm:s ever made. Stanley Kramer's master-comedy of all times:
"IT'S A MAD, MAD, MAD, MAD WORLD"

Video of the event is shot by Thomas Hauerslev and the editing and rendering to this awful webformat is done by Stefan Adler. The skillful projectionist running the show is Royal's Hans Braman.

The RealMedia clip runs at 45 kb/s and requires the RealPlayer plug-in. If you have a too slow connection, click the link below to download before you watch. (approx. 1.6 Mb) If you have a V90 modem or better, just click the play button to start the clip right away.