LATEST 7OMM NEWS AND FEATURES
Memories from Bradford
By Hannemann, Lyndon & Rostek
By unanimous decision, or else, of the Awards Committee of the Praesidium of the Supreme Soviet of the Academy of Seriously Large Format Kinematographic Systems, of the Union of Soviet Socialist Republics, it gives me great pleasure to award the highest accolade that the Academy can bestow, the Vladimir Ilyich Leninerama Gold Medal for Heroic Socialist Labou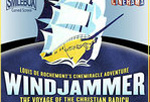 "Windjammer" Stopping Soon In Two German Ports
By Randy Gitsch
"Windjammer" is shown on two screenings on successive nights as open-air events at the European Hansemuseum in Lubeck's Old City, on Nov. 2 & 3. These unique presentations will be in the museum's harbor front plaza where the film will be projected onto three obelisks encircling the this one-time prison yard, as a part of the 58th Nordic Film Days Lubeck event.
On Location with "It's A Mad, Mad, Mad, Mad World"
By Ron Kawal
In 2009, I was watching the first part of "It's A Mad, Mad, Mad, Mad World" when I stated I knew where the 'desert road' going down the mountain was filmed. I went to Google Street View to find out that I was wrong. What began as a search for the road, ended up making me wonder where other scenes were filmed. It turned into a hobby, as it took three years to find almost all of the locations.
Some notes from Karlsruhe
By Anders M Olsson
Last time I was in Karlsruhe, two years ago, was very heavy on German films and German dubbed prints. This year they were back to their usual mix of German and English prints. I have no problem to sit through a film dubbed in German, even though I don't understand it all. If it's a good film that I haven't seen before, it only means that I'll have to revisit it later on, on DVD or Blu-ray.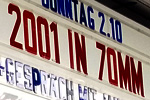 7OMM at the Gartenbau Kino
By Gerhard Schwach
Gartenbau Kino in Vienna, with its lavishly designed cinema hall and one of the largest projection screens in town, has awaked from a long, deep 70mm slumber period (1994 – 2016), during which no single 70 mm presentation took place in Vienna.
Alex North's "Cheyenne Autumn" score released on 2CD from Entrada
By Entrada
Magnificent Alex North "roadshow" soundtrack gets full 2-CD restoration! Epic, elegiac John Ford western chronicles heroic 1500-mile trek of hungry Cheyenne from Oklahoma reservation to ancestral homeland in the Dakotas during 1878-79. North approaches tragic tale with masterful large-scale score devoid of western cliche and filled instead with rich, brooding central theme for Cheyenne, haunting melody for sympathetic Quaker Deborah (Baker), aggressive martial music for cavalry, intense battle sequences and more.
Todd-AO Festival Film Introductions, 2016
By Wolfram Hannemann
On this weekend I would like to invite you to Minnie's Haberdashery, which the Hateful Eight will turn into a Little Shop of Horrors during the course of an evening, while some Gorillas in the Mist are tracked down by Dick Tracy during his Hunt for Red October.

• Go to Wolfram Hannemanns's Library
70MM is a Pretty Good Reason - Foreword for 2016
By Thomas Hauerslev
For the readers of this Festival Brochure, 7OMM is a pretty good reason. To honor the catch phrase from Quentin Tarantino's "The Hateful Eight", I have re-written it mildly for the 12th Todd-AO Festival. Of course, there are plenty of good reasons for going to the beautiful city of Karlsruhe, but for we festival guests, nothing matters like 7OMM

• Go to Picture gallery from 12th Todd-AO Festival
• Go to 7OMM allerdings ein verdammt guter Grund
"2OO1" & Jan Harlan goes to Karlsruhe
By Thomas Hauerslev
Jan Harlan will introduce a digital screening of "2OO1: A Space Odyssey" on September 29th, at the Schauburg. Jan have flown over from London especially to be with us that night. Throughout the weekend, we are quite sure, that "2OO1" in 2K, surely will be a topic of passionate discussions among the audience and 7OMM fans alike. Hopefully there will be no extremely odd things going on, and "2OO1" will look and sound better than ever. Please welcome Jan Harlan with us at the Schauburg.

• Go to Schnitzled-up with Jan Harlan in Karlsruhe
---
The new Schauburg is unrecognizable
By Badische Neueste Nachrichten
The renovation in 1968 did not take quite as long as the almost 3 years it had taken to produce the film, and was completed, including the golden wallpaper, for approx. DM 300,000. By today's standards that is an incredibly small sum for such a conversion of Karlsruhe's first large-capacity cinema. Those responsible undertook a strategy of using technically innovative and aesthetically pleasing design techniques in order to benefit the public.


Die neue Schauburg ist nicht wiederzuerkennen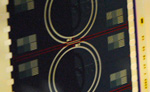 "Vox Lux" to be photographed in 65mm, and presented in 7OMM
By Thomas Hauerslev
Hollywood media announced the news about director Brady Corbet's next film titled "Vox Lux". The production will be photographed on 65mm film, and it's planned to be released with 7OMM prints. The 28 year old actor-turned-director hope the film will reach cinema screens in 2017. Production is planned to begin shooting in February 2017.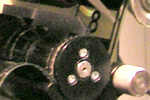 World record of 70mm in Amsterdam!
By Johan Wolthuis
EYE film museum Amsterdam has set a world record with the 70mm print of "The Hateful Eight" according to the Weinstein Company. In 4 months time, since January 7, they sold more than 36000 tickets until the end of May. This is more than any other cinema in the world with a 70mm print of the Quentin Tarantino film!
65mm Filming for "Dunkirk" on Location in the Netherlands!
By Jan-Hein Bal and Johan C.M. Wolthuis
On Monday June 20th a crew consisting of 200 men and nearly a hundred local extras arrived in the harbour of the Dutch village of URK, a former island at the IJsselmeer coast, ready for action for nearly four weeks! And a fleet of thirty boats were available in the little harbour of Urk or off shore at the spot, including local fishing boats decorated with British flags and locals dressed as British fishermen.
See it Big! The 7Omm Show
By Howard B. Haas
The last film I attended was STAR! on Saturday August 27 at 3 PM. 20th Century Fox provided the pristine 70mm print from 2008, 2.2 aspect ratio, with digital sound. The curtain was again properly used including during Intermission. This movie's overture music actually is with an opening scene, and there didn't appear to be Intermission music.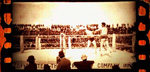 The Fight That Started the Movies
By Samuel Hawley
The Fight That Started the Movies is the untold story of Corbett's and Fitzsimmons' journey to that ring in Nevada and how the landmark film of their battle came to be made. It reveals how boxing played a key role in the birth of the movies, spurring the development of motion picture technology and pushing the concept of "film" from a twenty-second peephole show to a full-length attraction, "a complete evening's entertainment," projected on a screen.
James Horner at the Todd-AO Scoring Stage, CBS Radford, Studio City
By Jean-Baptiste Martin
If you happen to carefully read the liner notes in your Horner albums, you must have noticed the name of this recording studio several times. The composer has indeed recorded more than forty scores there, or almost half his discography, from Swing Kids (1992) to Deep Impact (1998) and finally The Spiderwick Chronicles (2007). Let's go back to this historical place where the maestro's brilliant notes sounded in thousands.
"Khartoum": The Roadshow Engagements
By Mike Coate
The following is a reference/historical list of the Cinerama-branded 70mm roadshow engagements of "Khartoum" held in North America. These presentations utilized special rectified prints derived from 65mm Ultra Panavision photography and projected onto large, deeply curved screens. The audio was six-track stereophonic. The seating was reserved at advanced prices and with an average of ten scheduled screenings per week. The cinemas in which these special presentations played also sold souvenir programs.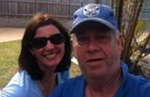 In 7OMM with Doug Louden
By Doug Louden
Leaving school in 1975, I started as a projectionist for Hoyts Theatres as a spool boy winding 70mm reissues of "The Sound of Music" and "Hello, Dolly!". My dreams came true in 1976 when I worked at the Hoyts Plaza theatre with Tom Omaye as my head projectionist and in 1989 I got the life time ambition to run my own cinema on the south coast of Sydney before I moved to London in 1992
Nolan's "Dunkirk" will feature over 100 minutes of IMAX material
By Tyler Purcell
Nolan's Dunkirk will feature over 100 minutes of IMAX material, according to sources close to the production. So far almost all of the still and video images coming from set are of the IMAX camera, with only a few brief moments with the 5/70 Panavision cameras. So far the production has been shooting on location in France, close to where the actual rescue happened.
THE 70MM RUMOUR MILL


OCTOBER 2016

"Vox Lux" to be photographed in 65mm, and presented in 7OMM

Star Wars, Episode 9 is rumored to be shot entirely on 5/65.

Grand Lake (Oakland) will be showing "Fantastic Beasts and Where to Find Them" in 70mm. Opens 11/18/2016 from Warner Brothers.

Robert Richardson shot his most recent assignment, "Live by Night," using the Alexa 65 and Super Panavision 70 and Sphero 65 lenses.

• Go to The 70mm Rumour Mill
---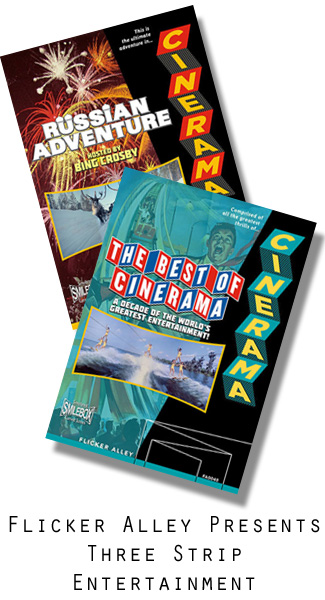 • Best Of Cinerama" & "Cinerama's Russian Adventure"

• Go to in70mm.com's IMAX Page
---
---
FILMS IN 70MM
• Todd-AO
• Ultra Panavison 70
• MCS 70 - Superpanorama
• Super Panavision 70
• ARRI 765
• DEFA 70
• Dimension 150
• Super Technirama 70
• Sovscope 70
• Showscan


• Go to Chronological premiere list of major 70mm films
---


• Go to Interview & People


• Go to more Short stories

• Go to "Dunkirk" in 65mm
---
RAMA and FUN
THE RAMA PAGES. All readers are invited to send in their RAMAs. The "Rama" pages, now in its 9th year. More than 100 new and vintage RAMAs documented so far. Send your RAMA now!

• Go to 2016 | 2015 | 2014 | 2013 | 2012 | 2011 | 2010 | 2009 | 2008

• Go to Alphabetical listing of Ramas
---
COMING SOON TO IN70MM.COM

• Sales Manual For Louis De Rochemont's Windjammer
By The Cinemiracle Process
• Visit to La Geode, Paris
By Thomas Hauerslev
• Visit to Futuroscope, Poitiers
By Thomas Hauerslev
• Visit to Kinepolis, Bruxelles
By Thomas Hauerslev
• Georges Loisel's list of 7OMM in Paris
By Olivier Rousseau
• Vintage articles about Todd-AO, Showscan, Panavision & Dolby
• Brian O'Brien, Jr.'s Todd-AO Scrapbook
Coming soon
• Rare black/white images from American Optical Company
Coming soon
• "Oklahoma!" on opening night at the Rivoli
Coming soon
---
RECENT NEWS
• Brian O'Brien Biography
• Information about the 3-strip movie "The Wonderful World of the Brothers Grimm"
• 7Omm & Widescreen Festival @ the Somerville, USA
• The 70mm Engagements: "Ghostbusters", "Heaven's Gate", "The Deer Hunter, "Year of the Dragon", "Rollerball", "Manhunter"
• Flicker Alley presents...
• "Ellston Bay" - in VistaVision
• Showcase Presentations in Salt Lake City

• Go to 2016 News
Loading
---
IN7OMM e-NEWSLETTER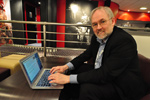 in70mm.com publishes an e-mail newsletter which is sent to users. If you want to join or discontinue, please send an e-mail to Bill Lawrence, in70mm.com. 802 readers already signed up.

• Go to e-Newsletter page
• See Past Issues
---
IN70MM.COM PARTNER
in70mm.com is proud to be associated with one of the finest cinemas in Europe, Schauburg Kino, home of the annual Todd-AO Festival in Karlsruhe, Germany.

• Go to Schauburg Cinerama | Todd-AO Festival
---
WHAT PEOPLE HAVE SAID ABOUT IN70MM.COM
I continue to be impressed by the dedication you have to the continuing wellbeing of 70mm. I would like you to have met my colleague and friend, the late Robert Gottschalk, founder and driving force of Panavision. He was of the unshakeable opinion that picture quality, real picture QUALITY, depended on a big piece of negative, the bigger the better.

All good wishes, Sir Sydney Samuelson, December 2009

• Go to Testimonials
• Go to Sir Sydney
---
THE 70MM NEWSLETTER
The original idea was

"Encourage film makers to produce and make new films in 65mm, present them in 70mm with 6-track discrete digital sound on big curved screens".

"The 70mm Association Newsletter" was the "voice" of The International 70mm Association.

For 7 years, when the magazine was produced regularly, it was edited and published in Copenhagen. The magazine was never a commercial venture - nor was it intended to be. It had a lot of fans and the number of subscribers climaxed in 2000. The last issue was published in the fall of 2001. Special edition issues 68, 69 & 70 have been made for the Widescreen Weekend.

• Go to The 70mm Newsletter | Back issues

• Go to Presented in 70mm Dolby Stereo
---
Todd-AO Birth date
By Brian O'Brien
On October 15th, 1952 I received a phone call from a Michael Todd in New York City, who wished to come to see me at Rochester that evening. I had never heard of Todd, but it seems that he is a well-known Broadway producer.

• Go to Brian O'Brien Biography

• Go to Todd-AO | Filmed in Todd-AO | The First Movie Produced By Todd-AO | Walter Siegmund Remembered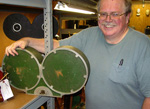 1930's Large Format Equipment at the USC Archive
By Dan Sherlock
The University of Southern California has one of the most respected schools of cinema-television in the world. Many famous directors, cinematographers, editors, and others involved in the production of motion pictures and television programs learned their craft at this school. Located below one of the buildings is the USC Moving Picture archive. The archive includes over 18,000 student films, 35mm films, cameras and projectors.

• Go to Gallery: "Antique" Wide-Gauge movie cameras and projector equipment at the USC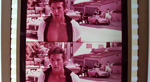 The 70mm Trailer Anomaly
By Brian Walters
Some of the excellent sounding 70mm trailer examples were for "The Fly", "Commando" and "Full Metal Jacket", all wonderfully dynamic sounding trailers that far exceeded the sound of the feature presentations which were to be in 35mm stereo optical sound only. The picture quality of these trailers, even though only blow ups from 35mm, was also usually superior because of the improved brightness, picture stability and improved definition from longer focal length lenses employed with 70mm projection.
"A Tale of Old Whiff", the animated one-reel cartoon has been found
By Randy Gitsch
We are delighted to report that "A Tale of Old Whiff", the animated, one-reel cartoon by Johh Hubley that originally accompanied the "Scent of Mystery" feature in its' 1960 theatrical release, and one which was officially "lost", when he and Dave Strohmaier were desperately looking for it to accompany their DVD/Blu-Ray re-mastered release of that feature, has been found.
---

• Go to Quentin Tarantino's "The Hateful Eight"
---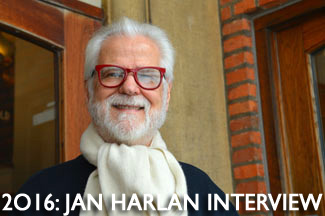 • Go to It's All in the Writing. Jan Harlan in Denmark
---

• Go to "Howard the Duck": The 70mm Engagements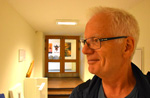 All That Jazz in Aalborg, Denmark
By Thomas Hauerslev
"Center for Danish Jazz History" and Orla Nielsen opens a new cinema with 16mm, 35mm and 7OMM. A few hundred meters from the blue waters of Limfjorden, in northern Jyllland in Denmark, some hectic construction activity in some former office space is going on in July and August 2016. It's Orla, who enthusiastically shows me around the premises, and talk about the plans for how he intends to transform this former office space into a new cinema to show films with jazz music.