"IN 70MM" NEWS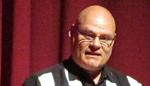 Randy Gitsch (USA)
By Bill Lawrence
Randy Gitsch is a key part of the revival of Cinerama and a regularly welcomed guest at the Widescreen Weekend. For this, and his continued work in film preservation and filmmaking, we are delighted to welcome Randy Gitsch to the Academy of the Widescreen Weekend.
8th Krrr! 70mm Film Festival Krnov
By Martin Leskovský
Under the patronage of the Municipal Information and Culture Centre Krnov and the Krnov's major as well as with the support of the Nation Film Archive, the traditional 70mm Film Fest took place in a local Mir 70 cinema from 12 to 14 April.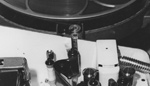 DP70 at the Casino in London
By Peter Philips
The pictures are taken of the left hand DP70 projector and two show it laced up with one of the reels of "Zulu". I used to know the Chief Engineer for Cinerama at the time and I made several visits to the Casino and got shown around.
Pristine 3-strip 70MM Print of "Vigilant Switzerland" recently found in Archves of the Swiss Army
By Herbert Born
This is the only existing 3-panel-70mm print of this movie. A total of 5 prints were made for the LAUSANNE FAIR in 1964. Projected with 3 70mm projectors on a 450 square meters screen.
Widescreen Weekend "Audience on Stage"
By Thomas Hauerslev
The traditional "on-stage" picture - a unique Pictureville tradition since 1998. A very enthusiastic audience went on stage to have their picture taken. See the image and download for free
John Wayne Was Set To Play Lawrence Of Arabia
By Brian Hannan
A decade before David Lean's Oscar-winning epic "Lawrence of Arabia", John Wayne was in line to play the hero, according to a new book, The Making Of Lawrence of Arabia, launched this weekend at the Widescreen Weekend by Scottish film historian Brian Hannan.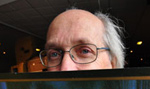 Johan Wolthuis
By Bill Lawrence
Johan is still promoting 70mm and celebrating movies in 70mm and Cinerama and 60 years on from the birth of his great passion and in recognition of his tireless work we are delighted to welcome him to the Widescreen Academy.
---
Anders Olsson is reporting from Bradford, see the pictures here:
• WSW 2013 gallery Friday
• WSW 2013 gallery Saturday
• WSW 2013 gallery Sunday

As usual every film is introduced by experts, read introductions here:
• 2013 WSW Introductions
The Making Of The Guns Of Navarone The First In A Major Opus
By Brian Hannan
Scottish film historian Brian Hannan is rewriting film history – literally. And the first book – The Making Of The Guns Of Navarone - of a planned massive one-million-word opus under the general title of 'The Magnificent 60s' gets its 'world premiere' at the Bradford Widescreen Festival on Sunday April 28.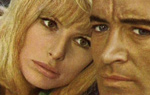 Vivi Bak Passed Away
By Thomas Hauerslev
Vivi Bak was found dead at her island home in Ibiza, Spain on April 22, by her husband producer, actor Dietmar Schönherr. She was 73. Vivi Bak starred in the HiFi-70 3D film "Operation Taifun".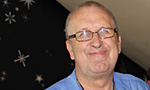 Interview with Mr John Sittig of Arclight - The Dome, Hollywood, Los Angeles
By Mark Lyndon
When I was seven years old living in Columbus Ohio, Cinerama had opened in Cincinnati which was about 100 miles away and, this is before freeways, and my parents took me to see Cinerama at the RKO Capitol Theatre in Cincinnati; even though I was seven years old I can still remember where I was sitting in the balcony and the thrill that I felt when Lowell Thomas said – "Ladies and Gentlemen, This is Cinerama"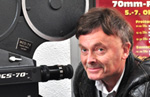 Interview with Mr Hans-Kristian Bukholm
By Thomas Hauerslev
70mm really started with me when I was 14 years old and I saw David Lean's masterpiece "Lawrence of Arabia" at a small cinema in Bergen on the west coast of Norway. Being able to count the grains of sand in the desert, that was a major thing for me when I decided to become a cinematographer.
70mm Rundown in Rio Revised
By Paulo Roberto P. Elias
My last adventure, reporting the presence of 70mm in my hometown had little or non-existent documents to rely upon. I recently had access to film adverts from newspaper files available to the general public, so this is a new investigation on the subject on 70mm in Rio in Brazil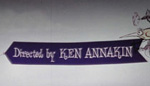 Ken Annakin 90th Birthday Salute 2004
One of the most esteemed and talented Directors in British Cinema history - Mr. Ken Annakin! He's going to do a short introduction to his personal favourite: Those Magnificent Men in Their Flying Machines, in a beautifully restored 70mm print.
A Magnificent Todd-AO Day in Sweden
By Thomas Hauerslev
Retired opera singer and 70mm fan, Sebastian Rosacker, rented the Royal and invited all his friends to come and enjoy "Those Magnificent Men in Their Flying Machines" in Todd-AO with him. The audience - more than 300 - gave him a well-deserved round of applause for his initiative.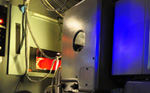 Royal and the 70mm Film
By Thomas Hauerslev
The Royal is located on the pedestrian area of central Malmö in Sweden. It opened in 1961 with "Windjammer". In 2012 it was "face lifted" with new seats and restrooms. This gallery was made on Saturday 16. March 2013.
Cinerama Remaster Credits
By Randy Gitsch
The entire library of 3-strip Cinerama and Cinemiracle productions are being Remastered for theatrical showings. These credits are technically complete for the moment, however may be added to, in case of the last two travelogues (7WW & SFP), which are being worked on now.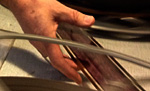 Sebastian and the 70mm Film
By Thomas Hauerslev
"Live" update from Malmö, Sweden, where Sebastian and his friends are preparing Saturday's Todd-AO show of "Magnificent Men" in 70mm. See a few images from the projection room where the film is being inspected - personally - by Sebastian. Nothing is left to change when we are talking about 70mm
Widescreen Weekend 2013 will pay tribute with screenings devoted to the 60th anniversary of 20th Century Fox's cinematographic process CinemaScope and showcase the heyday of the Hollywood musical with two glorious 70mm prints of "Hello, Dolly!", and "The Sound of Music" (1965), which will be screened from the Phillips DP70 projector. This is the Rolls Royce of 70mm film projectors and the only projector ever to have been awarded an Oscar for its design and engineering!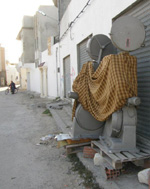 A pair of DP70s on their way to the scrap dealer in a back street, somewhere in Tunisia.

Photographer unknown. Picture taken February 2013

• Go to DP70s in Africa

• Go to The Todd-AO Projector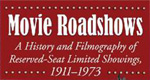 Movie Roadshows
By Kim Holston
A new book identifies and examines reserved-seat feature films from "Dante's Inferno" to "Man of La Mancha". Roadshows were prestigious productions - many in 70mm - requiring advance purchase of the "hard-ticket" for specific seats. As the intermission came to a close, Entr' acte music heralded the second half. Audiences left the theaters to Exit Music.
KRRR! 8th 70mm Film Fest Krnov
By Pavel Tomešek
The traditional 70mm weekend in Krnov is approaching again and MIR 70 cinema invites devotees of 70mm projection technology to attend a unique movie experience. Film titles for this year´s program have already been booked and MIR 70 cinema is preparing for an imposing event.
Cinerama Color recovery examples
By Dave Strohmaier
Where we had several areas of missing negatives in "Seven Wonders", "South Seas Adventure" as well as the next title "Search for Paradise" we were able to go to the Library of Congress original deposit Eastman color prints stored there since the mid 1950s and scan these areas off of the faded prints.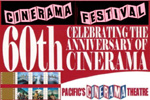 Cinerama Festival Diary 2012
By David Coles
A whole week of rarely seen Cinerama features, documentaries, breakdown films and a 3-panel film advertisement – all presented at the worlds most famous Cinerama venue – the Dome, near the corner of Sunset & Vine in beautiful downtown Hollywood, U.S.A.
"The Master" - Die Deutschland-Premiere in Panavision Super 70
Von Clemens Scherer
Für eine Präsentation im Rahmen ihres 8. TODD-AO Festivals erhielt sie kurzfristig und überraschend eine 70mm Kopie des neuen Films von Paul Thomas Anderson. Auf diese Deutschlandpremiere von "The Master" konnte man sehr gespannt sein.
"The Master" - Germany-Premiere in Panavision Super 70
By Clemens Scherer
For a presentation within the framework of the 8. TODD-AO Festivals (Oct. 5-7, 2012), the Schauburg had a surprise adjustment to the calendar, being granted the honor to show the new film from director Paul Thomas Anderson, "The Master" in a 70 mm print.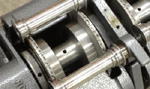 70mm Editing Equipment for Sale
By Steve Pepin
We have closed down our last 70mm screens and have some goodies in excellent condition that needs a new home.
ALL "IN 70MM" NEWS
2012, 2011, 2010, 2009, 2008, 2007, 2006, 2005, 2004, 2003, 2002, 2001, 2000, 1999, 1998
---
ALL "THE 70MM NEWSLETTER" NEWS
2005, 2004, 2002, 2001, 2000, 1999, 1998, 1997, 1996, 1995, 1994
---
5 YEARS AGO - 2008
A film on historic scaling of Nanga Parbat
70mm in the Slovak Republic
On Location in Paris with ARRI 765
70mm Film in India
Amsterdam 70mm Cinema History
---
10 YEARS AGO - 2003
Working for Louis deRochemont
The Photography of "Patton" by George J. Mitchell
Cinerama and Todd-AO at the Syossett
"Meet The Chief", Jan Niebuhr
---
15 YEARS AGO - 1998
The Miracle of Todd-AO Final review May 1, 1956
Time Traveling to the New Neon
Jan Jacob Kotte
1998 Best 70mm Vote
---
Oslo 70mm Film Festival
By Paul Sutton
The screening of "War and Peace" was a marvel to behold, almost as much as the film itself, because the average age of the patrons, in the packed cinema, was probably the late twenties. All watching in enrapt silence.
Music Box Theatre 70mm Festival
The Music Box Theatre is proud to bring you a two week festival of films presented in glorious 70mm. See these films as their creators wished them to be seen: on the big screen, in a theatre, on film, and in 70mm.
"The Master" goes to Denmark in 70mm
By Thomas Hauerslev
Paul Thomas Anderson's latest film "The Master" will be shown in 70mm at one of Europe's most prestigious 70mm cinemas, the Imperial Bio in Copenhagen on the request of the director.
Todd-AO screening: "Those Magnificent Men"
By Sebastian Rosacker


TICKETS! TICKETS! TICKETS!


On March 16, 2013 at 2pm, the ROYAL theater in Malmö Sweden, will celebrate its 52nd anniversary, by showing an original and classic 70mm film on the curved screen!
The Passing of Orion Jardim de Faria
By Paulo Roberto P. Elias
Brazilian 70mm film pioneer Orion Jardim de Faria passed away on December 25th 2012. He was living an active, still film-dedicated personal life. A movie lover himself, his profound knowledge of every aspect of film making and exhibition made his acquaintance with new technology far easier.
Falecimento de Orion Jardim de Faria
Por Paulo Roberto P. Elias
O pioneiro de filmes 70mm brasileiro Orion Jardim de Faria faleceu no dia 25 de dezembro de 2012. Ele vivia uma vida plena, ainda dedicada a filmes, em sua vida pessoal. Um amante do cinema, o seu profundo conhecimento de todos os aspectos de realização e exibição de filmes tornaram o seu alcance da alta tecnologia bem mais fácil.
Memories of Ryan's Daughter
By Ross Holden
My father Chris Holden was on location with "Ryan's Daughter" and a full team member of Freddie Young's Camera Team. I was twelve at the time and on our 1st visit we stayed at the Skelligs Hotel in Dingle, which was where the crew and cast were mainly billeted.
Otto Blaschek - The Making of ARRI 765
By Alexander Felsenberg
Otto Blaschek, born in 1921, studied mechanical engineering. His successful career with Arnold & Richter started in 1947. The many different sides of this technique have always filled him with enthusiasm, up to the present day.
Making of BMW 850i
By Volker J. Müller
Director/cameraman Siegfried Steiner proposed to BMW to shoot the exhibition film in the 70mm-format. The advantages were quite obvious: More light-output, a sharper image, larger screen, etc. The automobile manufacturer agreed enthusiastically.
PHILIPS EQUIPMENT for picture projection and sound reproduction of TODD—A.O. 70mm FILM
By W. J. M. Jansen
The purpose of this paper is to explain the design of the Philips projector for the Todd-AO system. Change-over from 35mm. to 70mm. projection, and vice versa, should only take a few minutes to allow of both types of film being shown in the same performance.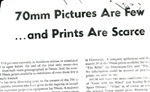 70mm Pictures Are Few...and Prints Are Scarce
By: McLennan, Cottingham & Florine
I took them our Eglinton, and they reacted to the 70mm presentation with shock and delight. "It's like a different picture!" 70mm and stereophonic sound made the difference.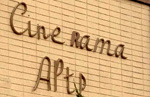 Cinerama Apartment
By Seamus Walsh
There are A LOT of these crappily-built apartment buildings from the late 50's-early 60's in Los Angeles. Many of them have exotic or grandiose names.