• Go to in70mm.com news 2017
---
LATEST 7OMM NEWS AND FEATURES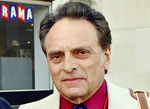 Keith Swadkins Passed Away
By Bill Lawrence
It is with sadness that we received the news that Keith Swadkins had passed away. Keith had long been a great champion of Cinerama, passionate fan of the format and films, and a friend to fellow enthusiasts around the world. Many will have met and developed a friendship with him at the Widescreen Weekend in Bradford each year, as Keith and his wife Brenda turned up to renew old acquaintances and impress newcomers with his knowledge.
Cinérama Itinérant (Itinerama) Cinerama's Mobile Tent Theatres
By Gerhard Witte
A top priority of Nicolas Reisini, CEO of Cinerama, Inc. from '60 to '63, was to bring 3-strip projection to the widest possible audience, above all to the population in the countryside. Consequently, he created in a showmanly way a portable Cinerama, the so-called "Itinerama" which premiered in France in Mantes-la-Jolie on Monday, 4 September 1961 – "Why go to Paris or London to experience Cinerama, when Cinerama can come to you?!"
Remastered: Mission Report from Widescreen Weekend 1996
By Thomas Hauerslev
Seeing old prints, faded clips, looking for join lines, the smell of magnetic sound, hearing tape hiss, seeing "Intermission" signs, is all part of the show in Bradford. The week-end in Pictureville came to an end. I owe much thanks to the staff there, especially Mr Bill Lawrence, Mr Tony Cutts, Mr Duncan McGregor and Mr. Dick Vaughan for making it unforgettable, highly interesting and for making me feel so welcome.

• Go to Gallery: Bradford, Widescreeen Weekend 1996
• Go to: Widescreen Weekend 1996
Remastered: Widescreen Weekend 1996
By Thomas Hauerslev
Bill Lawrence introduced the show and told the story of how the staff had worked hard to make this work. There was a big applaud for Tony and Duncan from the audience, and Bill Lawrence continued: "Without the

International Cinerama Rumour Factory

this show would never had taken place".

The Widescreen Weekend is a celebration of all that is extraordinary in large format film and

the audiences clearly prefer the curve to the flat screen.

• Go to Gallery: Bradford, Widescreeen Weekend 1996
• Go to Mission Report: Pictureville Cinema, Wide Screen Weekend 1996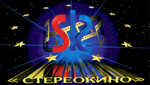 Stereo-70 Three-Dimensional Cinematography in Russia
By Alexander Melkumov
Our company as scientific & creative program "STEREOKINO" was created by a group of people for the purpose of improving and developing the 3D movie in Russia. One of the founders of our company is the director of stereokino labоrаtоry in NIKFI (Russian Scientific Research Cinema and Photo Institute) - Sergey Rozhkov.

• Go to films in Stereo-70 Three-Dimensional Cinematography in Russia
Notes from the 12th 7OMM Seminar in Krnov, Czech Republic
By Thomas Hauerslev
I like the fact it is actually real film - scratches, dust and all - shown on film projectors by people for people. I appreciate that someone is doing the work upstairs that requires skills, expertise, and an understanding of showmanship. An experience with Reel People projecting a film for you. It's the real thing! It does not get more authentic than this.

• Go to gallery 12th 7OMM Seminar Gallery
"Dunkirk" in the splendour of 7OMM


Where to see the film in 5/70 & 15/70 (IMAX)


Want to see "Dunkirk" on real film, in the splendour of 7OMM? This is a Worldwide in-progress 7OMM Presentation Premiere list which has been has been edited based on internet foras, reports by in70mm.com's readers and theater web sites. Please note, this list is based on facts, and readers calling their local cinemas, asking for the authentic 7OMM Experience, as the director want you to see his film.
Cinema Digital Sound - System Overview
By Ronald E. Uhlig & Howard J. Flemming
I hope this introduction to Cinema Digital Sound has helped you understand some of the excitement we have regarding the future of motion picture sound. Analog sound tracks for motion pictures have been around for about 50 years now. We fully expect that 1991 will mark the turning point and that Cinema Digital Sound will become the standard sound system for the next 50 years. The reaction of those who have heard it, from industry experts to the average theater goer, certainly points in that direction.
VistaVision Strikes Back
By David Harvilla & Jack Winemiller
The Negative, is about a large format still photographer and his journey in the wilderness of the American West. The film is a love letter to the John Ford western The Searchers, which was filmed in Monument Valley, a red-sand desert region on the Arizona-Utah border, which the production team of The Negative also chose as their shooting location. The scale of the landscape and theme of The Negative called for an epic shooting format. After exploring different options and formats, the filmmakers decided to originate the film on VistaVision.

"2OO1" in 7OMM sells out at the ARCADIA
By Francesco Gualeni
The 630 patrons have experienced "2OO1" in a total silence, no mobile screen was turned on, aware that they were seeing not only a masterpiece on the huge ENERGY screen, but a way to shoot & project the movie that is now vanishing. It was good to see a lot of young people, seeing the movie for the very first time.
70mm Film Weekend in Centrum Panorama Varnsdorf, Czech Republic
By Zdenek Stepanek
On behalf of 70 mm Cinema Panorama in Varnsdorf, Czech Republic, on the border with Germany, we would like to invite you to a 70mm Weekend which will be held from 11th until 14th May, 2017 within the 14th Film Festival Nisa. Viewers will have a unique experience to watch large format films projected onto a panoramic screen about the size of 120 m2. We've got a long weekend full of special movies that are rarely shown at similar events or not at all, but also the very best of world cinema.
---
RECENT NEWS
• Showcase Presentations in Philadelphia
• 70mm Cinema Eden, Pilsen, Czech Republic
• Which films were probably never shown in Super Technirama 70?
• Visiting the Prince Charles Cinema in London's West End
• Ken Draper interviewed
• Why 70mm Matters

• Go to 2017 News
12th Oslo 70mm Festival 2017
By Jan E Olsen
The Norwegian film institute proudly presents the 12th Oslo 70mm festival 25. August - 3. September 2017. The program is a mix of vintage original prints, blow-ups and restored classics. This festival, dedicated to a movie format that was introduced more than 50 years ago, is a dream for many movie fans around the world.
---

• Go to The Thrill of a Lifetime
---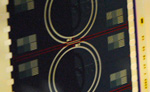 "Vox Lux" to be photographed in 65mm, and presented in 7OMM
By Thomas Hauerslev
Hollywood media announced the news about director Brady Corbet's next film titled "Vox Lux". The production will be photographed on 65mm film, and it's planned to be released with 7OMM prints. The 28 year old actor-turned-director hope the film will reach cinema screens in 2017. Production is planned to begin shooting in February 2017.
---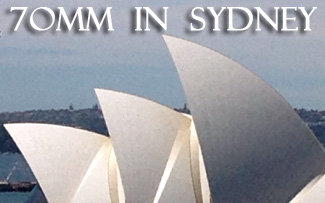 • Go to 70mm Release Summary Sydney
• Go to cinemas: Centre on George Street | Pitt Centre | Hoyts Entertainment Centre | Village Cinema City
• Go to format: CinemaScope 55 | Panavision | Spherical | Super Panavision 70 | Super Technirama 70 | Todd-AO | Ultra Panavision 70 | VistaVision
---

• Go to in70mm.com's IMAX Page


• Go to Interview & People

• Go to DP70 / The Todd-AO Projector News
---

• Go to gallery 3 Falke Bio, Denmark
• Go to The First Todd-AO Theatre in Scandinavia
---
COMING SOON TO IN70MM.COM

•

Cinemiracle Theatre Survey


By R. H. McCullough
• Visit to Futuroscope, Poitiers
By Thomas Hauerslev
• Visit to Kinepolis, Bruxelles
By Thomas Hauerslev
• Visit to La Geode, Paris
By Thomas Hauerslev
• Georges Loisel's list of 7OMM in Paris
By Olivier Rousseau
• Brian O'Brien, Jr.'s Todd-AO Scrapbook
Coming soon
• Rare black/white images from American Optical Company
Coming soon
• "Oklahoma!" on opening night at the Rivoli
Coming soon
• Vintage articles about Todd-AO, Showscan, Panavision & Dolby
• Widescreen In Malaya
By Alain Dorange
• Plannung und Einrichtung von Breitfilmtheatern
By Kino-Technik, 1959

in70mm.com Mission:
• To record the history of the large format movies and the 70mm cinemas as remembered by the people who worked with the films. Both during making and during running the films in projection rooms and as the audience, looking at the curved screen.
• in70mm.com, a unique internet based magazine, with articles about 70mm cinemas, 70mm people, 70mm films, 70mm sound, 70mm film credits, 70mm history and 70mm technology. Readers and fans of 70mm are always welcome to contribute.
---
SEARCH 70MM.COM
Loading
---
THE 70MM RUMOUR MILL
APRIL 2017

IMAX Melbourne is re-installing a 15/70mm projector for "Dunkirk" in 70mm

20th Century Fox is considering releasing a 70mm blow up of "The Greatest Showman" in December

• Go to The 70mm Rumour Mill
---
IN7OMM e-NEWSLETTER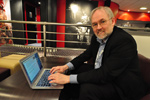 in70mm.com publishes an e-mail newsletter which is sent to users. If you want to join or discontinue, please send an e-mail to Bill Lawrence, in70mm.com. 882 readers already signed up.

• Go to e-Newsletter page
• See Past Issues
---
IN70MM.COM PARTNER
in70mm.com is proud to be associated with one of the finest cinemas in Europe, Schauburg Kino, home of the annual Todd-AO Festival in Karlsruhe, Germany.

• Go to Schauburg Cinerama | Todd-AO Festival
• Go to Schauburg's Technicolor Film Festival
---

• Go to Chronological premiere list of major 70mm films
---
WHAT PEOPLE HAVE SAID ABOUT IN70MM.COM
I continue to be impressed by the dedication you have to the continuing wellbeing of 70mm. I would like you to have met my colleague and friend, the late Robert Gottschalk, founder and driving force of Panavision. He was of the unshakeable opinion that picture quality, real picture QUALITY, depended on a big piece of negative, the bigger the better.

All good wishes, Sir Sydney Samuelson, December 2009

• Go to Testimonials
• Go to Sir Sydney
---
The 7OMM Engagements
By Mike Coate
The following are lists of the 70mm first-run engagements of a hand full of film titles in North America:
• "Yes, Georgio"
• "The Entity"
• "The Great Race"
• "The Dirty Dozen"
• "The Manitou"

• Showcase Presentations in the Silicon Valley
• Showcase Presentations in Philadelphia


• Go to 70mm Engagements
• Go to in70mm.com's list of films blown up to 7OMM
---

• Go to Presented in 70mm Dolby Stereo

• Go to The RAMA Pages
• Go to Alphabetical listing of Ramas
---
MY FAVORITE THINGS
• Go to Brian Guckian
• Go to Wolfram Hannemanns
• Go to Gerhard Witte