• Go to 70mm Engagements

• Go to P T Anderson's "The Master" in System 65
---
LATEST 70MM NEWS AND FEATURES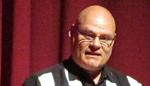 Randy Gitsch (USA)
By Bill Lawrence
Randy Gitsch is a key part of the revival of Cinerama and a regularly welcomed guest at the Widescreen Weekend. For this, and his continued work in film preservation and filmmaking, we are delighted to welcome Randy Gitsch to the Academy of the Widescreen Weekend.
8th Krrr! 70mm Film Festival Krnov
By Martin Leskovský
Under the patronage of the Municipal Information and Culture Centre Krnov and the Krnov's major as well as with the support of the Nation Film Archive, the traditional 70mm Film Fest took place in a local Mir 70 cinema from 12 to 14 April.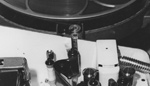 DP70 at the Casino in London
By Peter Philips
The pictures are taken of the left hand DP70 projector and two show it laced up with one of the reels of "Zulu". I used to know the Chief Engineer for Cinerama at the time and I made several visits to the Casino and got shown around.
Pristine 3-strip 70MM Print of "Vigilant Switzerland" recently found in Archves of the Swiss Army
By Herbert Born
This is the only existing 3-panel-70mm print of this movie. A total of 5 prints were made for the LAUSANNE FAIR in 1964. Projected with 3 70mm projectors on a 450 square meters screen.
Widescreen Weekend "Audience on Stage"
By Thomas Hauerslev
The traditional "on-stage" picture - a unique Pictureville tradition since 1998. A very enthusiastic audience went on stage to have their picture taken. See the image and download for free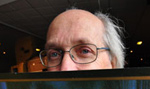 Johan Wolthuis
By Bill Lawrence
Johan is still promoting 70mm and celebrating movies in 70mm and Cinerama and 60 years on from the birth of his great passion and in recognition of his tireless work we are delighted to welcome him to the Widescreen Academy.
---
Anders Olsson is reporting from Bradford, see the pictures here:
• WSW 2013 gallery Friday
• WSW 2013 gallery Saturday
• WSW 2013 gallery Sunday
• WSW 2013 gallery Reception

As usual every film is introduced by experts, read introductions here:
• 2013 WSW Introductions
---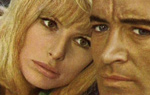 Vivi Bak Passed Away
By Thomas Hauerslev
Vivi Bak was found dead at her island home in Ibiza, Spain on April 22, by her husband producer, actor Dietmar Schönherr. She was 73. Vivi Bak starred in the HiFi-70 3D film "Operation Taifun".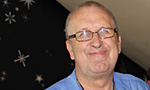 Interview with Mr John Sittig
By Mark Lyndon
When I was seven years old living in Columbus Ohio, Cinerama had opened in Cincinnati, and my parents took me to see Cinerama at the RKO Capitol Theatre in Cincinnat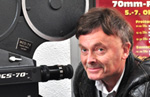 Interview with Mr Hans-Kristian Bukholm
By Thomas Hauerslev
70mm really started with me when I was 14 years old and I saw David Lean's masterpiece "Lawrence of Arabia" at a small cinema in Bergen on the west coast of Norway. Being able to count the grains of sand in the desert, that was a major thing for me when I decided to become a cinematographer.
70mm Rundown in Rio Revised
By Paulo Roberto P. Elias
My last adventure, reporting the presence of 70mm in my hometown had little or non-existent documents to rely upon. I recently had access to film adverts from newspaper files available to the general public, so this is a new investigation on the subject on 70mm in Rio in Brazil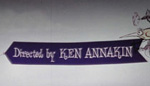 Ken Annakin 90th Birthday Salute 2004
One of the most esteemed and talented Directors in British Cinema history - Mr. Ken Annakin! He's going to do a short introduction to his personal favourite: Those Magnificent Men in Their Flying Machines, in a beautifully restored 70mm print.
Cinerama Remaster Credits
By Randy Gitsch
The entire library of 3-strip Cinerama and Cinemiracle productions are being Remastered for theatrical showings. These credits are technically complete for the moment, however may be added to, in case of the last two travelogues (7WW & SFP), which are being worked on now.
Cinerama Color recovery examples
By Dave Strohmaier
Where we had several areas of missing negatives in "Seven Wonders", "South Seas Adventure" as well as the next title "Search for Paradise" we were able to go to the Library of Congress original deposit Eastman color prints stored there since the mid 1950s and scan these areas off of the faded prints.
---
RECENT NEWS
• A Magnificent Todd-AO Day in Sweden
• Cinerama Festival Diary 2012
• "The Master" - Germany-Premiere in Panavision Super 70
• 70mm Editing Equipment for Sale
• Oslo 70mm Film Festival
• Memories of Ryan's Daughter

• Go to 2013 News
---
COMING TO IN70MM.COM
• A Visit to ARRI In München
By Thomas Hauerslev
• A Conversation With Sir Sydney Samuelson
By Thomas Hauerslev
• Cinerama Birthday
By Mark Trumpeteler
• The Origins of Cinerama
By Mark Trumpeteler
• Sales Manual For Louis De Rochemont's Windjammer
By The Cinemiracle Process
• Photo visit to Gulliver Arane 65/70mm Laboratory
By Thomas Hauerslev
• Photo visit to Cinema Circulaire 360
By Thomas Hauerslev
• Visual Visit From The Master in Oakland
By Orla Nielsen
• New 6-track Magnetic Head
By Clemens Sherer
---
---
FILMS IN 70MM
• Todd-AO
• Ultra Panavison 70
• MCS 70 - Superpanorama
• Super Panavision 70
• ARRI 765
• DEFA 70
• Dimension 150
• Super Technirama 70
• Sovscope 70
• Showscan
---
NEW BOOKS ABOUT 70MM FILMS AND CINEMA
John Wayne Was Set To Play Lawrence Of Arabia
By Brian Hannan
A decade before David Lean's Oscar-winning epic "Lawrence of Arabia", John Wayne was in line to play the hero, according to a new book, The Making Of Lawrence of Arabia, launched this weekend at the Widescreen Weekend by Scottish film historian Brian Hannan.
The Making Of The Guns Of Navarone The First In A Major Opus
By Brian Hannan
Scottish film historian Brian Hannan is rewriting film history – literally. And the first book – The Making Of The Guns Of Navarone - of a planned massive one-million-word opus under the general title of 'The Magnificent 60s' gets its 'world premiere' at the Bradford Widescreen Festival on Sunday April 28.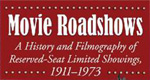 Movie Roadshows
By Kim Holston
A new book identifies and examines reserved-seat feature films from "Dante's Inferno" to "Man of La Mancha". Roadshows were prestigious productions - many in 70mm - requiring advance purchase of the "hard-ticket" for specific seats. As the intermission came to a close, Entr' acte music heralded the second half. Audiences left the theaters to Exit Music.
---


• Go to Super Panavision 70
---


• Go to 70mm Blow - Up Home Page
• Go to new added adverts: 1967 | 1969 | 1972 | 1973 | 1974 | 1978 | 1979 |
---


• Go to Cinerama Remaster
---



• Go to Interview & People
---


• Go to in70mm.com Remembers
---



• Go to Short stories
---
TODD-AO PAGE
Todd-AO Birth date
By Brian O'Brien
On October 15th, 1952 I received a phone call from a Michael Todd in New York City, who wished to come to see me at Rochester that evening. I had never heard of Todd, but it seems that he is a well-known Broadway producer.

• Go to Todd-AO | Filmed in Todd-AO | The First Movie Produced By Todd-AO | Walter Siegmund Remembered
---
65/70MM WORKSHOP
"We thought at the time that there wouldn't be many places to play this in 70mm, but we were pleasantly surprised. There are still a lot of projectors, at least in US, that are 35mm and 70mm combined."

- Paul Thomas Anderson

• Go to 65/70mm Workshop
---
RAMA
THE RAMA PAGES
All readers are invited to send in their RAMAs. The "Rama" pages, now in its 6th year. More than 100 new and vintage RAMAs documented so far. Send your RAMA now!

• Go to 2008 | 2009 | 2010 | 2011 | 2012
Loading
---
IN70MM e-NEWSLETTER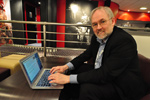 in70mm.com publishes a e-mail newsletter which is sent to users. If you want to join or discontinue, please send an e-mail to Bill Lawrence, in70mm.com.

• Go to e-Newsletter page
---
THE 70MM RUMOUR MILL
JUNE 2013

Former Todd-AO cinema The Savoy in Hamburg, Germany will soon reopen after a long closure. No reports of any 70mm equipment - yet.

Hunger Games: Catching Fire on Kodak 35mm and 65mm Film

• Go to The 70mm Rumour Mill
---
IN70MM.COM PARTNER
in70mm.com is proud to be associated with one of the finest cinemas in Europe, Schauburg Kino, home of the annual Todd-AO Festival in Karlsruhe, Germany.

• Go to the Schauburg Kino | Todd-AO Festival
---
WHAT PEOPLE HAVE SAID ABOUT IN70MM.COM
I continue to be impressed by the dedication you have to the continuing wellbeing of 70mm. I would like you to have met my colleague and friend, the late Robert Gottschalk, founder and driving force of Panavision. He was of the unshakeable opinion that picture quality, real picture QUALITY, depended on a big piece of negative, the bigger the better.

All good wishes, Sir Sydney Samuelson, December 2009

• Go to Testimonials
---
THE 70MM NEWSLETTER
The original idea was

"Encourage film makers to produce and make new films in 65mm, present them in 70mm with 6-track discrete digital sound on big curved screens".

"The 70mm Association Newsletter" was the "voice" of The International 70mm Association.

For 7 years, when the magazine was produced regularly, it was edited and published in Copenhagen. The magazine was never a commercial venture - nor was it intended to be. It had a lot of fans and the number of subscribers climaxed in 2000. The last issue was published in the fall of 2001. Special edition issues 68, 69 & 70 have been made for the Widescreen Weekend.

• Go to The 70mm Newsletter | Back issues
---


• Go to DP70 / Norelco AAII
---
THE MASTER AT BIFFEN 17. FEBRUARY 2013
IMAX Dome IN COPENHAGEN OCTOBER 2011
---
"BARAKA" IN TODD-AO, AT DGI Byen, 10. AUGUST 2000
---
FROM THE VAULT
Radio City Music Hall
By Bob Endres
The Hall was relatively late in installing 70mm projection equipment because of the necessity of accommodating the stage show that accompanied the film. The Music Hall show always ran between two and three hours including the stage show, which varied in length depending on the length of the feature.
Meet the Chief
By Thomas Hauerslev
During the 2007 Cannes Film Festival, Thomas Hauerslev spoke with Loïc Ledez - The Master French Projectionist.