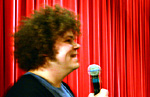 70MM Impressions from Oslo
By Thomas Hauerslev
By far 2015 has been the most successful 70mm festival since the beginning in 2000. Several shows have been sold out, including "South Pacific" and "War and Peace" (1. February). A presentation of the festival appeared on national television with more than a million viewers. Jan have also been interviewed on radio to talk about the festival. 70mm is indeed back and "to be seen on the big screen" in Oslo.

• Go to Gallery: 70mm Festival in Oslo, 2015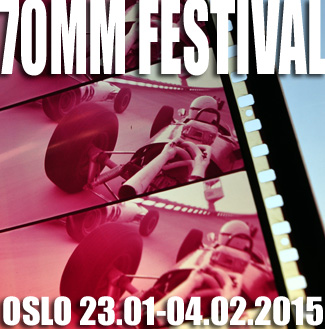 • Go to 11th Oslo 70mm Festival, January 2015
---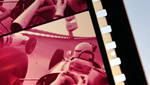 11th Oslo 70mm Festival, January 2015
By Jan Olsen
The Norwegian film institute proudly presents the 11th Oslo 70mm festival 23. January - 4. February 2015. The program is a mix of vintage original prints, blow-ups and restored classics. This festival, dedicated to a movie format that was introduced more than 50 years ago, is a dream for many movie fans around the world.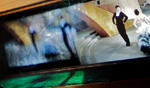 10th Oslo 70mm Festival 2013
By Jan Olsen
The Norwegian film institute proudly presents the 10th Oslo 70mm festival 4 - 13 January 2013. The program is a mix of vintage original prints, blow-ups and restored classics.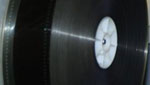 70mm Festival in Oslo 2010
By Oliver Klohs
This was the first time I visited the Cinemateket 70mm festival and I have to say that the level of commitment to a very high technical standard was very impressive for me.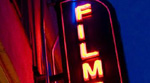 The 9th Oslo 70mm festival
By Jan E Olsen
We hope our 70mm Festival presented in our newly renovated cinema will make you remember cinema-going from a time long ago, and enjoy unforgettable moments in breathtaking and crystal clear large format pictures.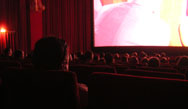 DEFA 70mm in Oslo
By Ingolf Vonau
The 70mm Film festival in Oslo 2007 is very pleased to present 3 Films from the former East German Film company DEFA
A Report from Oslo
By Sheldon Hall
The festival is programmed by Jan Eberholst Olsen, who explains its origins: 'The idea came about when I was working in the Archive. I found they had lots of 70mm titles that were rarely if ever screened. I had approached the Cinemateket programmer for years to screen them, but I was told they were faded, overlong and there was no audience for them.
The First Oslo 70mm Festival 2000
By Sebastian Rosacker
It was the very first 70mm-festival there and it turned out to be a grand success. Not only Norwegians were there. I talked to people from Austria and England and if I´m not mistaken I even I heard some Italian there. I was there together with two friends from Malmö, Sweden. Even the Norwegian Minister of Culture paid a visit.


• Go to Oslo 7OMM Festival
---
WINDJAMMER
On the Trail of "Windjammer" - A Visit to Oslo
By Thomas Hauerslev
I left Copenhagen by train bound for Oslo, the beautiful capital of Norway. The goal of the journey was an interview with the director of "Windjammer", Mr Louis de Rochemont III.
Oslo's Red Carpet Widescreen Event
By Randy Gitsch
"Windjammer: The Voyage of the Christian Radich" returned to Oslo by storm last week, resulting in capacity audiences and many pleased patrons.
---
CINERAMA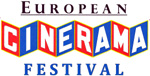 The 2015 European Cinerama Festival Tour
Randy Gitsch has announced that Dave Strohmaier and he have been invited to present a slate of motion pictures they've digitally re-mastered, in a traveling film festival in four cities in Germany, Austria and Norway. Each venue will program from a roster of available titles, including features and short-subjects originally from 3-panel and 70mm. THE 2015 EUROPEAN CINERAMA FESTIVAL TOUR, as it is now called, will kick off on April 18 with multiple screenings at the Schauburg Cinerama in Karlsruhe, Germany.