• Go to The Earthquaking, Subwoofing Magic of Sensurround
Schauburg Celebrates Sensurround's 40th Anniversary
By Thomas Hauerslev
The Schauburg Cinerama cinema in Karlsruhe is proudly celebrating the 40th anniversary of SENSURROUND and shows "Earthquake" in 70MM in October 2014 during the 10th Todd-AO Film Festival. Cinema manager Herbert Born has started preparing this special performance: "It takes a lot of preparation. We are bringing in - literally - a truckload of subwoofers to re-create SENSURROUND.
…in Sensurround - A new dimension to the motion picture
By Thomas Hauerslev
Sometimes you see a film which leaves an impression which will be remembered for many years. In 1980 I saw the movie "Earthquake", presented in Sensurround and I have never forgotten it.
…in Sensurround, Eine neue Dimension für den Film
Von Thomas Hauerslev
Manchmal sieht man einen Film der einen so starken Eindruck hinterlässt, dass man ihn für viele Jahre nicht vergessen kann. 1980 sah ich den Film "Erdbeben" in Sensurround, was ich bis heute nicht vergessen habe.
Introduction to Sensurround
The Sensurround Model II system developed by MCA Universal brings a new dimension to the motion picture theatre. It is designed to generate special audible and sub audible effects not yet possible to reproduce on presently available systems.
About Sensurround
Universal Studios felt for many years that in order to attract large audiences into the theatres to see feature films, the viewing audience would have to be offered some sort of "event" that would not be accessible to them on the home television screen.
Sensurround Horror Stories
From film-tech.com
When The Branmar Theater in Wilmington, DE, which had shown all the Sensurround films closed in the late 80's, you could still see the cracks in the ceiling from the process!
EARTHQUAKE IN BARDFORD
Recreating Sensurround
By Darren Briggs
We first brought "Earthquake" back in November 2003 at City Screen York. We were asked by Bill Lawrence to bring the re-creation to the Widescreen Weekend.
Presenting "Earthquake" in Bradford
Darren Briggs
At 8am we turned up to test the new final position of the subs on the stage front, and although the effect wasn't quite as good as the original tested position, they still gave you a good effect
---
REMEMBERING SENSURROUND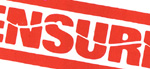 How Sensurround put me through College
By Greg Battas
I was in college in the mid 80's and I heard that Universal was trying to get rid of their old Sensurround equipment.
---
REMEMBERING SENSURROUND
"It was in February of 1979 during a screening of "SUPERMAN THE MOVIE", playing on it's initial theatrical run at the ABC New Street in Birmingham, UK that I first became aware of "BATTLESTAR GALACTICA" and it's imminent screening in Sensurround. The adverts and trailers had passed and I can distinctly remember a roll-up narrated by Lorne Greene describing the imminent experience of watching "BATTLESTAR GALACTICA" in Sensurround with accompanying text. (It might be worth looking into whether the distributor still has that somewhere in an archive). The film started and Stu Phillips great score greeted the audience. Audio wise, the mix was pretty impressive for it's time, particularly during the Cylon attack on the Battlestar fleet, the attack on Caprica and the Nova of Madagon sequences. John Higgins

Read full story on Short Stories
SENSURROUND FESTIVAL GERMANY
Preparing & showing Sensurround @ the Schauburg, 2010
By Herbert Born
Some images from the first day of installation, and from the SENSURROUND weekend
Sensurround film Festival, Karlsruhe
By Thomas Hauerslev
June 2010

Come and experience all Sensurround films during one loud weekend
Review: "Earthquake" in Sensurround
By Volker Hannemann
A review of the 2006 screening in Schauburg, Karlsruhe.
---
REMEMBERING SENSURROUND IN GERMANY
"Erdbeben" in der Schauburg
Von Wolfram Hannemann
Es muss fast 30 Jahre her sein, dass ich "ERDBEBEN" (OT: "EARTHQUAKE") zum ersten Mal gesehen habe, als der Film hier in Deutschland in die Kinos kam. "ERDBEBEN" hat mich sehr beeindruckt.
"Earthquake" at the Schauburg
By Wolfram Hannemann
It must have been almost 30 years ago that I first saw "Earthquake" during its initial release here in Germany. "Earthquake" made a huge impression on me.
---
THE LOST SENSURROUND FILM
The last film in 70mm and Sensurround Plus
By Brad Adams
I thought the movie was filmed well and there sure was some jazzy numbers, but as far as the Sunsurround, I felt heavy deep bass during most of the musical numbers, thus, the "+ Plus" in Sunsurround

• Go to "Zoot Suit": The 70mm Engagements
---
SENSURROUND IN SAN FRANCISCO
Sensurround for Earthquake Commemoration
By Larry, the O
Was there an interest in taking a second shot at Sensurround. This time, the occasion was part of the 100th Anniversary of the great 1906 earthquake