WHAT'S ON IN 70MM?

• Go to What's on in 70mm
---

• Go to 70mm Retro - Festivals and Screenings
---

• Go to Designing the Magellan 65 Camera
• Go to A new hand-held 65mm Camera
• Go to Magellan 65 in Hollywood
• Go to The Magellan 65 in Karlsruhe
• Go to The Magellan 65 @ CameraImage

• Go to "Dersu Uzula" Presented in Sovscope 70

• Go to Stanley Kubrick's "2OO1: A Space Odyssey" in Super Panavision 70
• Go to 2OO1: una odisea del espacio
---
VINTAGE DEPARTMENT

• Go to To Split or not to Split ... That is the Hollywood Question!
---
THE DP70 NEWS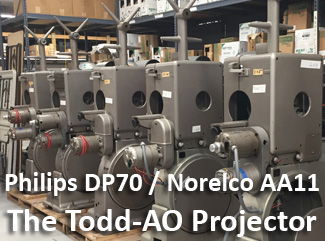 • Go to News about the Todd-AO Projector
---


• Go to 70mm Engagements
• Recent 7OMM Engagement additions: "Back to the Future", "Little Shop of Horrors", "That's Entertainment!",
• Go to Showcase Presentations in Boston
• Go to 70mm Drive-In Theaters in USA
---

• Go to 70mm Blow - Up Home Page
• Go to Grant's Blow-Up Blog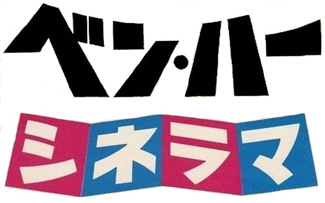 • Go to Bigger than "Ben-Hur" – My Japan Cinerama Project
---
COMING SOON TO IN70MM.COM
• Cinerama Dome 55th Anniversary
By Sebastian Rosacker
• Copenhagen Cinerama Introduction
By Randy Gitsch
• Widescreen in Japan
By Alain Dorange & Eiji Aoki-san
• D-150 developing single film 3-D without glasses
Kinematograph Weekly
• FuturVision 360
By Robert Weisgerber
• The North American 70mm Engagements:
Annie, Cobra, Over the Top, Rambo, Goonies, Titanic, Mad Max Beyond Thunderdome-
By Mike Coate
• The Cinerama Archaeologists
By Thomas Hauerslev
• Morten Skallerud in conversation
• Paul Rayton in conversation
• Bill Lawrence in conversation
SEARCH 70MM.COM
Loading
---

in70mm.com Mission:
• To record the history of the large format movies and the 70mm cinemas as remembered by the people who worked with the films. Both during making and during running the films in projection rooms and as the audience, looking at the curved screen.
• in70mm.com, a unique internet based magazine, with articles about 70mm cinemas, 70mm people, 70mm films, 70mm sound, 70mm film credits, 70mm history and 70mm technology. Readers and fans of 70mm are always welcome to contribute.
---
IN7OMM e-NEWSLETTER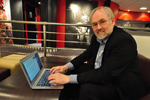 in70mm.com publishes an e-mail newsletter which is sent to users. If you want to join or discontinue, please send an e-mail to Bill Lawrence, in70mm.com. 902 readers already signed up.

• Go to e-Newsletter page
• See Past Issues
---
IN70MM.COM PARTNER
in70mm.com is proud to be associated with one of the finest cinemas in Europe, Schauburg Kino, home of the annual Todd-AO Festival in Karlsruhe, Germany.

• Go to Schauburg Cinerama | Todd-AO Festival
---
WHAT PEOPLE HAVE SAID ABOUT IN70MM.COM
I continue to be impressed by the dedication you have to the continuing wellbeing of 70mm. I would like you to have met my colleague and friend, the late Robert Gottschalk, founder and driving force of Panavision. He was of the unshakeable opinion that picture quality, real picture QUALITY, depended on a big piece of negative, the bigger the better.

All good wishes, Sir Sydney Samuelson, December 2009

• Go to Testimonials
• Go to Sir Sydney
---
THE 70MM RUMOUR MILL
NOVEMBER 2018

Word going around is that the new black & white Alfonso Cuaron film, "Roma" is considering the idea of 70mm prints. The prospects of significant attention for awards consideration, including Oscar nominations, helps motivate the distribution people to contemplate 70mm print(s), for optimum exhibition impact. Alfonso Cuaron's film "Roma" is photographed digitally with ARRI's digital ALEXA 65, and not on 65mm Eastman Kodak film, as reported by mainstream industry news.

Danish Magellan 65 65mm camera to appear at CameraImage, Poland

• Go to The 70mm Rumour Mill
---

• Go to Chronological premiere list of major 70mm films
---

• Go to You are in the Show with Todd-AO
• Go to Todd-AO: Films and Cinemas

• Go to Louis de Rochemont's "Windjammer" in Cinemiracle

• Go to The Technirama Story + Update
• Go to Films in Super Technirama 70
• Go to Probably never in Super Technirama 70?

• Go to The Cinerama page

• Go to The RAMA Pages
• Go to Alphabetical listing of Ramas
---

• Go to 70mm Cinema and Film in France