FRANCE

• Go to 70mm Cinema and Film in France
---
ITALY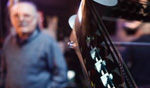 The Hateful Eight 7OMM alla Cineteca di Bologna, Cinema Lumiere
Di Daniele Buttafava
Anche a Bologna la presentazione del Roadshow in Ultra Panavision 70mm di The Hateful Eight di Quentin Tarantino. Il film viene presentato presso la sala Officine Mastroianni del cinema Lumiere. Il film viene proiettato dal proiezionista Stefano Bognar con un Proiettore 35/70 Prevost P93 degli anni 90.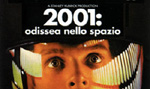 Open Air "2OO1: A Space Odyssey" & "Interstellar" in Italy
By Donatella Miceli
Two special events (on Friday 26 and Saturday, June 27), two extraordinary science fiction movies, "2001: A Space Odyssey" by Stanley Kubrick and "Interstellar" of Christopher Nolan, which will be screened in 70mm format that offers a brighter and clearer resolution, three times higher than the standard screening format.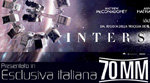 Interstellar: La Magia Del 70mm Al Cinema Arcadia Di Melzo (Milano)
By Laura Fumagalli & Alessandra Pinna Berchet
Da Giovedì 6 Novembre grazie alla volontà del regista Christopher Nolan e della Warner Bros Distribution, il cinema ARCADIA di Melzo sarà l'unico cinema in Italia e uno dei pochissimi in Europa a proiettare il film "Interstellar" nella speciale versione 70MM. In Europa sono segnalate ufficialmente solo quattro sale oltre a Melzo: Londra, Berlino, Copenaghen, Elbeuf in Francia e in tutto il mondo sono solo una quindicina.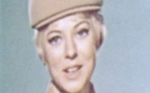 2001italia.blogspot.it
By Simone Odino
Dalle ceneri di un mio vecchio sito, un tentativo un pò naif a cavallo tra gli anni '90 e 2000, questo blog si concentra sugli aspetti più curiosi e meno conosciuti del film, con l'intenzione generale di celebrare il talento di coloro il cui contributo è ignorato o poco conosciuto.
---
CZECH REPUBLIC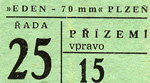 Z historie 70mm kina Eden v Plzni
By Ludek Brejcha
A tak v roce 1967 proběhla premiéra 70mm filmu Old Shatterhand ve zcela zrekonstruovaném kinu, jehož celý název zněl "Panoramatické kino Eden". Kino si získalo velkou popularitu díky skvělému obrazu a zvuku. Návětěvníci se sjižděli z celého kraje /byly pořádány zájezdy/. Na mnoha místech v Plzni byly instalovány plechové tabule - směrníky, udávající směr ke kinu Eden.
Počátky Todd-AO
By Thomas Hauerslev
Co si máme představit pod pojmem systém Todd-AO? Todd-AO je sedmdesátimilimetrový film s obrovským rozlišením a ostrostí, který se promítá na obří plátno rychlostí posuvu 30 políček za vteřinu. Svou nedostižnou kvalitou obrazu je sedmdesátimilimetrový film nesmírně působivý právě díky velikosti obrazového pole a vysoké snímkové frekvenci. Negativ je 4 x větší než klasický 35mm širokoúhlý film. Systém Todd-AO se stal vzorem pro 65mm a 70mm film a inspiroval filmový průmysl po celých šedesát let od svého vzniku. Sedmdesátimilimetrový filmový formát si dnes často spojujeme zejména s historickými velkofilmy a muzikály 60. let.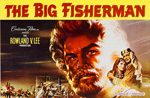 Varnsdorf Presents "The Big Fisherman" in Super Panavision 70
By Zdenek Stepanek
Jako velkou perlu našeho 70mm Weekendu uvedeme film "The Big Fisherman" z roku 1959, režie Frank Borzage. Film vypráví biblický příběh rybáře Petra, který se stal následovníkem Ježíše. Příběh o vykoupení a odpuštění nejen Petra, ale i o mladé Arabsko-Židovské dívce Faře.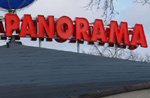 Centrum Panorama Varnsdorf, Czech Republic
By Pavel Nejtek
Majitelem kina jsem se stal v roce 2001. K mému konečnému rozhodnutí kino od města Varnsdorf odkoupit přispěly názory statiků, stavbařů a projektantů, že kino by šlo zachránit s rozumně vynaloženými finančními prostředky. Hlavně to však byla touha znovu otevřít v minulosti prestižní a prosperující kino 70mm.
---
HOLLAND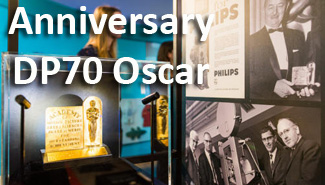 • Go to 55th Anniversary of the DP70 Academy Award
---
BRAZIL / PORTUGUESE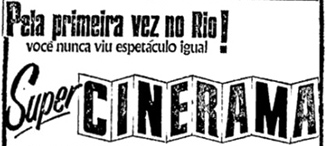 • Go to A projeção em Super Cinerama

• Go to Pioneiros dos grandes espetáculos cinematográficos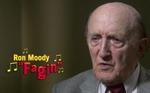 No esplendor do 7OMM
By Paulo Roberto P. Elias
Quando Oliver! foi exibido no Vitória, o cinema ficou abarrotado. A expectativa em torno do filme e da estória atraiu o grande público. Tivesse Carol Reed se proposto a mais uma versão em filme do romance clássico "Oliver Twist", escrito por Charles Dickens, o impacto talvez não tivesse sido o mesmo. Mas, se tratava de uma megaprodução, com sets em larga escala no estúdio, poucas cenas rodadas em locação, controle total de uma produção baseada em uma versão musical da estória.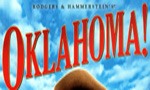 A restauração de Oklahoma, parte II
By Paulo Roberto P. Elias
A conversão de filme em película para vídeo a partir do interpositivo costuma dar resultados não condizentes com a resolução do Blu-Ray, mas neste caso a imagem supera todas as expectativas, mesmo do usuário mais exigente e, na minha opinião, superou todas as outras transcrições semelhantes, lançadas em passado recente. Sendo este um esforço que beneficia o resgate da história tecnológica do cinema, a presença deste set no mercado brasileiro deveria ser obrigatória, mas a Fox local ainda não se pronunciou a respeito.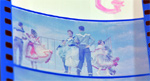 A restauração do clássico Todd-AO "Oklahoma"
Escrito por Paulo Roberto P. Elias
Depois de vários anos de esforço, foi finalmente liberada para exibição digital em cinemas e masterização para mídia a cópia restaurada do filme Oklahoma, adaptação do musical da Broadway e dirigido pelo notável Fred Zinemann. O filme foi lançado em 1955 nos Estados Unidos em cinemas adaptados para o processo Todd-AO e nos demais adaptados para a projeção em CinemaScope.
Minha visita às locações de "A filha de Ryan"
Por Elizabeth Raffo Setti
Minha visita às locações de "A filha de Ryan". Minha vontade de estar no cenário desse filme começou desde a primeira vez que vi o filme.
Falecimento de Orion Jardim de Faria
Por Paulo Roberto P. Elias
O pioneiro de filmes 70mm brasileiro Orion Jardim de Faria faleceu no dia 25 de dezembro de 2012. Ele vivia uma vida plena, ainda dedicada a filmes, em sua vida pessoal. Um amante do cinema, o seu profundo conhecimento de todos os aspectos de realização e exibição de filmes tornaram o seu alcance da alta tecnologia bem mais fácil.
---
IRISH
Tuairisc Todd-AO agus Cinerama in Éirinn
Le Brian MacEochaidhín
Thosaigh "Breath-taking Todd-AO" in Éirinn ar Lá le Stiofán 1958 i bPictiúrlann Adelphi i mBaile Átha Cliath. B'é "South Pacific" in éineacht leis an gearrscannán "The Miracle of Todd-AO" an chéad clár Todd-AO a léireadh san tír seo. Ag an am sin, b'é an Pictiúrlann Adelphi ceann is mór de na pictiúrlanna sa cathrach, le níos mó ná 2000 suíocháin.
---
ARGENTINA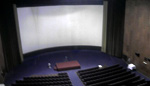 DP70, Victoria 8 and Prevost P70 in Argentina
By Eduardo Cesar Gómez
Actualmente hay dos cabinas de proyeccion instalada con 3 victoria8, una y la otra 2 PREVOST 35/70 las salas ya no funcionan como cines comercial. le voy a adjuntar unas fotos de lasmismas. En nuestro pais hubo dos salas con instalacion de CINERAMA, una ya desaparecida y la otra funciona con tres salas digitales actualmente y se hubica en la Pca de Cordoba. Muchos saludos y lo felicito por su hermosa pagina.

• Go to in70mm.com auf Deutsch
---
GERHARD'S GERMAN VERSIONS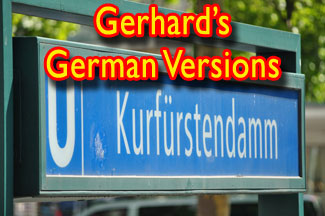 • Go to Gerhard Witte's in70mm.com Library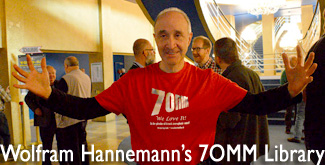 • Go to Wolfram Hannemanns's in70mm.com Library
---
SWEDEN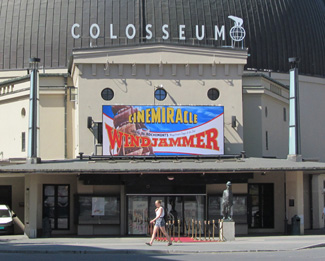 • Go to CineMiracle Rapport från Oslo
• Go to Gallery: CineMiracle Report from Oslo
7OMM Kommer Tillbaka till Stockholm!
Av Bengt Fredén
Jag måste också givetvis nämna för er att vi hade mycket stort nöje av filmen! Att se en 'riktig' analog film i detta superformat är en upplevelse utöver det vanliga! Speciellt imponerade, förutom de fantastiska inledande bergsscenerierna i det snöiga Wyoming, var det mäktiga ljudet - Ennio Morricones specialkomponerade musik, med mystiskt morrande fagotter, ramade in detta märkliga kammardrama.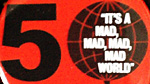 Ett 50-årsjubileum med några besvikelser men massor av skratt och glädje
Av Sebastian Rosacker
Det var en digital 4K visning. Filmen var fantastiskt restaurerad med sprudlande, klara och skarpa färger, bild och ljud. Om atmosfären var hög innan var det om möjligt ännu högre nu. Massor av skratt fyllde salongen och varje gång någon ny celebritet dök upp på duken bemöttes vederbörande med en varm applåd. Och frågan är om det verkligen existerar någon annan film med så många celebriteter som "EN DING, DING, DING, DING VÄRLD".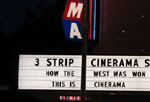 Från Sverige till Seattle
Av Anders M Olsson
Det finns bara tre platser i världen där man kan se riktig tre-projektors Cinerama, och Seattle har potential att bli den allra bästa av dem. Precis som sina "syskon" i Bradford och Los Angeles, borde bion kunna locka fans från hela världen.

• Go to From Sweden to Seattle Gallery
---
RUSSIAN
Советская Кругорама
By Grigorij Shandorovich
Во время своей поездки по США, Хрущев посетил циркораму и был ею восхищен. По приезду на родину, генсек возжелал «догнать и перегнать» Америку и за три (3!) месяца была построена наша кругорама!
---