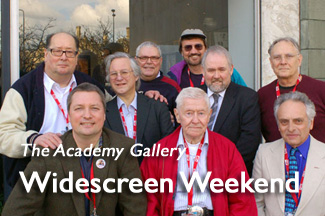 • Academy of the Widescreen Weekend 2001-2013 Gallery
---
2013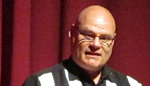 Randy Gitsch (USA)
By Bill Lawrence
Randy Gitsch is a key part of the revival of Cinerama and a regularly welcomed guest at the Widescreen Weekend. For this, and his continued work in film preservation and filmmaking, we are delighted to welcome Randy Gitsch to the Academy of the Widescreen Weekend.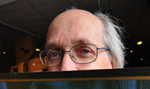 Johan Wolthuis (The Netherlands)
By Bill Lawrence
Johan is still promoting 70mm and celebrating movies in 70mm and Cinerama and 60 years on from the birth of his great passion and in recognition of his tireless work we are delighted to welcome him to the Widescreen Academy.
---
2012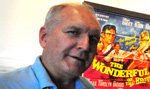 Tom March (Canada)
By Bill Lawrence
Tom March has made an outstanding contribution to bringing life back to the finest of widescreen formats that we all love.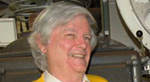 John Mitchell (Australia)
By Bill Lawrence
There were many people who made the 60th Anniversary of Cinerama celebrations at the Widescreen Weekend in Bradford a success, but the contribution made by one man was particularly exceptional.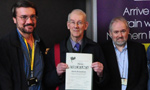 Kevin Brownlow (England)
By Bill Lawrence
Kevin Brownlow is a man of extraordinary knowledge of the history of cinema. Not only a researcher, but great explainer through seminal documentaries and books on the golden days of the industry. But to the widescreen world he holds a special place for his championing of the work and vision of Abel Gance.
---
2011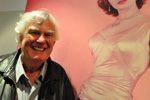 Joe Dunton (England)
By Tony Sloman
Joe is a man who has wide-screen sprockets running through his veins, who has done more to achieve widescreen perfection that any one single individual ever since Henri Chretien invented what we now know as CinemaScope
2010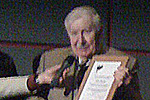 John Harvey (USA)
By Richard Greenhalgh
Recipient of The Academy of the Widescreen Weekend's Roll of Honor. A projectionist, phenomenal collector, showman and Cinerama enthusiast extraordinaire.
---
2008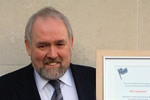 Bill Lawrence (UK)
By Duncan McGregor
A strong believer in promoting the Cinerama experience, that has remained a regular, steadfast part of this museum's programme since it premiered here in 1993.
---
2007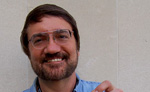 Dave Strohmaier (USA)
By Thomas Hauerslev
This man works in Hollywood, where he sometimes presides over film presentations at the local "three-strip" cinema.
---
2006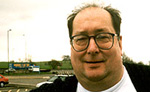 Francois Carrin (France)
By Thomas Hauerslev
His encyclopaedic knowledge of cinemas in his country's capital is amazing. I have visited him in France and met his family including the cats – one of which is called "My Fair Lady".
---
2005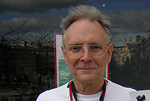 Paul H. Rayton (USA)
By Howard Rust
Wherever he goes...and he is a world traveller...he is unable to resist any opportunity of seeking out, discussing, and promoting what for him must surely be "The Big Seven Zero".
---
2004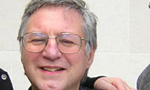 Anthony B. Sloman (UK)
By Howard Rust
Our nominee for inclusion in the Academy is a true "child of the cinema". A lifetime devotee of everything cinematic. He could accurately be described as a "Human Movie Database".
---
2003
Keith Swadkins (UK)
By Howard Rust
A true Cinerama enthusiast, typed, edited, a Cinerama newsletter that he posted to similarly minded enthusiasts all over the world, at his own expense.
---
2002
Willem Bouwmeester (NL)
By Howard Rust
Willem's role in life was defined when his dad took him to see Cinerama. When NMPFT was looking for a new attraction. For him the logical choice was Cinerama.