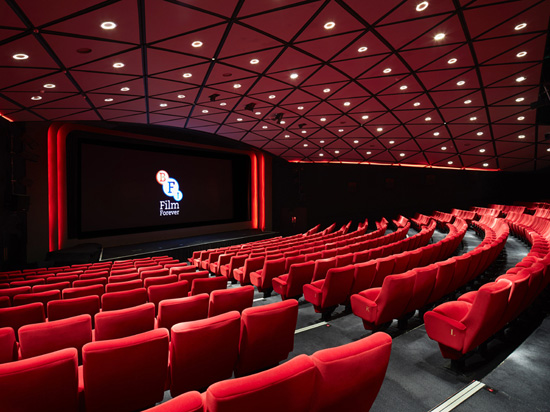 Picture courtesy of BFI Press Office

The British Film Institute, the most prestigious organisation in the U.K, devoted to The Seventh Art, screened a preview of "Dunkirk" on Thursday July 13, in the NFT.

Following a season of personally selected and curated 35 and 70mm film classics, which have influenced the work of Christopher Nolan; "Dunkirk", the most eagerly anticipated and hyped film of the year was finally screened to a sell out audience at the British Film Institute on July 13 at 20:30.

This special preview of "Dunkirk" was introduced by Christopher Nolan himself, hot foot from the Royal World Première at the Odeon Leicester Square and flanked by his co-producer and spouse, Emma Thomas and BFI Grand Dame Heather Stewart.

Then it began. Our eyes were truly opened, and for added authenticity, the sound was turned up to a furious volume and pitch. My colleague Mark Trompeteler has written a comprehensive review of this 5 perforation 70mm presentation. My review will be based on the 15 perforation full IMAX screening.

Watch this space...

More in 70mm reading:

"Dunkirk": A personal first impression

"Dunkirk" in the splendour of 7OMM

"Dunkirk" Production Notes

Internet link:

Analogue projection kit currently in NFT1 prepared by Dominic – Head of Technical Services BFI

ANALOGUE FILM: 2 x Kinoton FP75E 35/70mm projectors - adapted to run with white light readers, six track mag and capable of screening nitrate,
as well as the standard reverse scan red laser, Dolby SRD and DTS (35mm and 70mm). 2x FP16 16mm projectors, (occasionally running 16mm on changeovers ). Magnatech sound follower for 35 and 16mm separate magnetic sound (- rarely used in NFT1 but reasonably regularly in NFT2 )