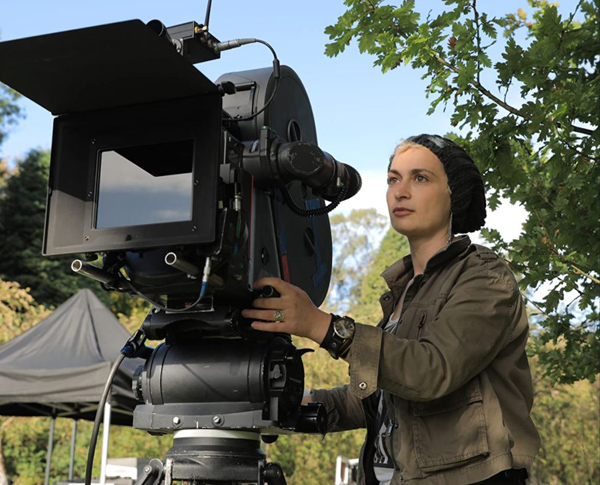 Halyna Hutchins with the ARRI 765 for "Al's Brand". Picture from Halyna Hutchins.

Cinematographer Halyna Hutchins was injured on the set of "Rust" in New Mexico (US). A prop firearm was discharged by [Actor] Alec Baldwin on the Western movie set of "Rust", killing a cinematographer and wounding the director, according to the Santa Fe County Sheriff's Department.

Director of Photography Halyna Hutchins, 42, was injured Thursday [21 October 2021] when a prop gun was "discharged" by Alec Baldwin, the film's producer and star, authorities said. She was transported by helicopter to University of New Mexico Hospital, where she was pronounced dead, the sheriff's department said.

We're deeply saddened by the news from Santa Fe regarding the death of cinematographer Halyna Hutchins. In June 2021, in70mm.com was in contact with Halyna Hutchins about "Al's Brand" (2020) by Dennis Hauck. Halyna was very excited about 65mm and enthusiastically explained:
All the footage we shot in Ireland was on [ARRI] 765. The production is not finished yet. We are planning on shooting in the US and potentially Canada on 65mm. Dennis is planning to finish the film photochemically, then scan the final for digital distribution. So hopefully we can have some prints.
In August 2021, when asked about progress on "Al's Brand", Halyna Hutchins quickly replied
Not yet. Hopefully we can finish this year. I'm about to shoot a western in New Mexico, but this one is digital.
More in 70mm reading:

Arriflex's ARRI 765 Camera System

Films photographed with the ARRI 765 65mm camera