A Brief History of Wartime
By Mark Lyndon
Nolan applies this dictum by ditching conventional plot and narrative structure in favour of something far more complex and subtle. Dialogue as in Kubrick's "2001" is used very sparingly. Underpinning the frantic timing, suspense and action of "Dunkirk" is a deeply philosophical meditation on the nature of time itself and how it is perceived. Time, is the great theme and preoccupation of Nolan's film works, principally "Inception", "Interstellar" and now "Dunkirk".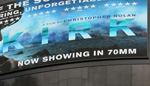 Anamorphic Weekend in London
By Mark Lyndon
And so the Pilgrim returns, oftentimes to travel great distances to bear witness to what is surely a great spiritual as well as artistic experience. One such Pilgrim was our own editor, Thomas Hauerslev, who traveled from Copenhagen to London to bear witness. As a pilgrim, albeit one residing within ten minutes walk of The BFI IMAX, it was a pleasure to host a fellow pilgrim. Like Chaucer's pilgrims before us, we were based in Southwark.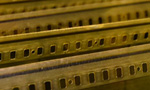 "Dunkirk" in 70mm IMAX at the Langley theater
By Scott Pickering
I forgot how smooth IMAX film is on screen. And the detail mixed in with that. Shots from air showing the water and beach areas for example were very detailed. I didn't care much for the hand held work in the film, as it was too jarring to watch. But I understood why they shot it that way. IMAX works better when the image is steady so you can actually see the detail in the shots.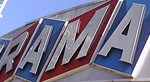 "Dunkirk": 70mm Film Projectors Ready to Go!
By David Granadino
Having seen the film at the Cinerama Dome and Universal City Walk IMAX, I must say that this film was made for IMAX and works well in this medium. The huge IMAX screen swallowed the viewer into the picture with clear sharp pictures. The Cinerama screen surrounded the viewer in great huge panoramic scenes but in softer tones. Both theaters surrounded the audience with clear and high volume sound.
"Dunkirk": A personal first impression
By Mark Trompeteler
In "Dunkirk" Christopher Nolan has produced a mass audience, wide age demographic, intelligent epic war film for modern times. I was a little disappointed in the film at first viewing. I was expecting something a little short of a masterpiece. However, this really is a "must see" film in 70mm if you are a 70mm enthusiast. This is a film I definitely want to see again.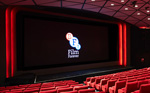 Report of the BFI "Dunkirk" preview
By Mark Lyndon
The British Film Institute, the most prestigious organisation in the U.K, devoted to The Seventh Art, screened a preview of Dunkirk on Thursday July 13, in the NFT. Nolan finally arrived twenty minutes late, flanked by two minders in the shape of BFI Grande Dame Heather Stewart and spouse cum fellow executive producer Emma Thomas.
The Dunkirk 70mm Imax preview, plus the support film, Star Wars Rogue One
By Paul Sutton
The presentation of the "Dunkirk" footage reminded me of the super 8mm edits of feature films one used to enjoy back in the day - a collage of show scenes with just enough exposition (about 10 lines of dialogue) to get the story across. Much of the footage was of an aerial dogfight, fabulously filmed from within and without the cockpit, and of hordes of properly pale-looking young Englishmen in uniform carrying stretchers, huddled in boats, and looking very apprehensive as the sound of bombers zero in on them and scream all around us.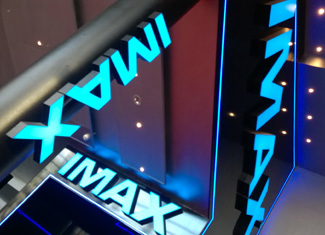 • Go to in70mm.com's IMAX Page
"Dunkirk" Production Notes
By Warner Brothers
"Dunkirk" opens as hundreds of thousands of British and Allied troops are surrounded by enemy forces. Trapped on the beach with their backs to the sea, they face an impossible situation as the enemy closes in. The story unfolds on land, sea and air. RAF Spitfires engage the enemy in the skies above the Channel, trying to protect the defenseless men below. Meanwhile, hundreds of small boats manned by both military and civilians are mounting a desperate rescue effort, risking their lives in a race against time to save even a fraction of their army.
---

• Go to Where to see "Dunkirk" in 5/70 & 15/70 (IMAX)
"Dunkirk" in the splendour of 7OMM


Where to see the film in 5/70 & 15/70 (IMAX)


Want to see "Dunkirk" on real film, in the splendour of 7OMM? This is a Worldwide in-progress 7OMM Presentation Premiere list which has been has been edited based on internet foras, reports by in70mm.com's readers and theater web sites. Please note, this list is based on facts, and readers calling their local cinemas, asking for the authentic 7OMM Experience, as the director want you to see his film.

• Go to Where to see "Dunkirk" in 5/70 & 15/70 (IMAX)
---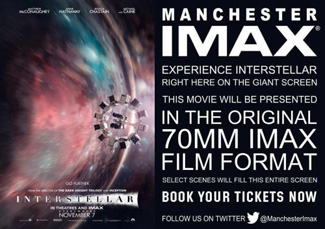 • Go to "Interstellar" opens in 5/70 and IMAX 70MM
---

• Go to "Dunkirk" filmed in 65mm with IMAX cameras
---
Christopher Nolan to Direct Thriller "Dunkirk" in 65mm
Christopher Nolan will direct "Dunkirk" from his own original screenplay. An epic action thriller, "Dunkirk" is set during the legendary evacuation. Warner Bros. Pictures is distributing "Dunkirk" worldwide and has slated the film for a July 21, 2017 release. The film will be released theatrically on IMAX, 70mm, 35mm and all other screens.
65mm Filming for "Dunkirk" on Location in the Netherlands!
By Jan-Hein Bal and Johan C.M. Wolthuis
On Monday June 20th a crew consisting of 200 men and nearly a hundred local extras arrived in the harbour of the Dutch village of URK, a former island at the IJsselmeer coast, ready for action for nearly four weeks! And a fleet of thirty boats were available in the little harbour of Urk or off shore at the spot, including local fishing boats decorated with British flags and locals dressed as British fishermen.
Nolan's "Dunkirk" will feature over 100 minutes of IMAX material
By Tyler Purcell
Nolan's Dunkirk will feature over 100 minutes of IMAX material, according to sources close to the production. So far almost all of the still and video images coming from set are of the IMAX camera, with only a few brief moments with the 5/70 Panavision cameras. So far the production has been shooting on location in France, close to where the actual rescue happened.