LATEST 7OMM NEWS AND FEATURES


• Go to in70mm.com news 2020
---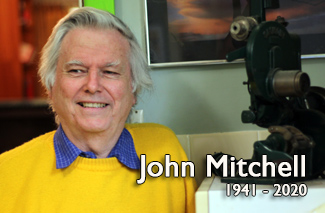 • Go to The Passing John H. Mitchell

• Go to "Tenet" in 7OMM

NOW IN 19 CINEMAS

• Go to 70mm Presentations in Miami

• Go to 70mm Presentations in Oklahoma City

• Go to 70mm Presentations in New Orleans

• Go to Panoramic Film Presentation in Banskα Bystrica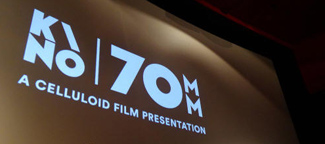 • Go to KINO Rotterdam to launch exclusive 70mm presentations

• Go to 16th Todd-AO Festival, moved to fall 2021

• Go to 70mm Presentations in Detroit

• Go to The Earthquaking, Subwoofing Magic of Sensurround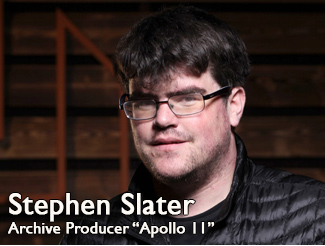 • Go to Stephen Slater in Conversation
---

• Go to 70mm Presentations in Houston
• Go to 70mm Presentations in Las Vegas
• Go to 70mm Presentations in Milwaukee
• Go to 70mm Presentations in Pittsburgh
• Go to 70mm Cinemas + 70mm Engagements
---
RECENT NEWS
• "La Fayette", Preview, World Premiere and more
• Relics, Ruins and the Romance of Escape
• The Mighty Quinn
• CINESPACE 70 by Todd-AO
• Paul Rayton In Conversation
• Douglas Trumbull and Piers Bizony live on stage
• "Frankenstein's Bloody Terror"
• "Equinox" in 70mm

• Go to 2020 News
WHAT'S ON IN 70MM?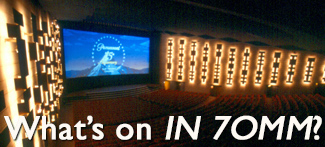 • Go to What's on in 70mm
---

• Go to 70mm Retro - Festivals and Screenings
---
---
TODD-AO

• Go to You are in the Show with Todd-AO
• Go to A Distorted View of Todd-AO
• Go to Premiere List | Feature Films | People | Library | Distortion Correcting Printing Process | Equipment | Cinemas | The Todd-AO Projector
---
DP70 HOME / THE DP70 NEWS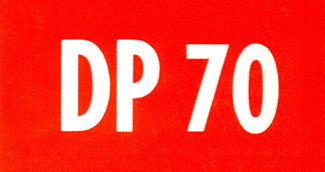 • Go to DP70 - The Todd-AO Projector
• Go to DP70 - News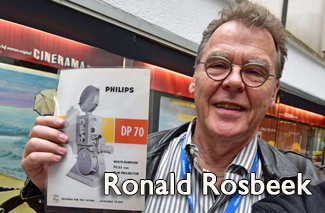 • Go to Ronald Rosbeek in Conversation
---
7OMM IN LONDON


• Go to The Golden Age of 70mm
• Go to 70mm Film Presentations in London
---
7OMM IN AUSTRALIA

• Go to 70mm Cinema and Film in Australia
---
KEEP TRACK OF FILMS BLOWN UP TO 7OMM

• Go to 70mm Blow - Up Home Page
• Go to Grant's Blow-Up Blog
---

• Go to The RAMA Pages
• Go to Alphabetical listing of Ramas
• Go to 2020 "Rama" - In all it's screen splendour!
---
EDITOR'S FAVORITE FILM

• Go to Stanley Kubrick's "2OO1: A Space Odyssey" in Super Panavision 70
---

• Go to The Technirama Story + Update
• Go to Films in Super Technirama 70
• Go to Probably never in Super Technirama 70?
---
COMING SOON TO IN70MM.COM
• Legion Theatre, Los Angeles

By Bill Steele


• Todd-AO How it Began
By Thomas Hauerslev
• In 7OMM with Doug Louden, Part 2


By Doug Louden


• Omni Films and Cinema 180


By Thomas Hauerslev
SEARCH 70MM.COM
Loading
---

in70mm.com Mission:
• To record the history of the large format movies and the 70mm cinemas as remembered by the people who worked with the films. Both during making and during running the films in projection rooms and as the audience, looking at the curved screen.
• in70mm.com, a unique internet based magazine, with articles about 70mm cinemas, 70mm people, 70mm films, 70mm sound, 70mm film credits, 70mm history and 70mm technology. Readers and fans of 70mm are always welcome to contribute.
---
IN7OMM e-NEWSLETTER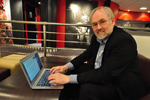 in70mm.com publishes an e-mail newsletter which is sent to users. If you want to join or discontinue, please send an e-mail to Bill Lawrence, in70mm.com. 902 readers already signed up.

• Go to e-Newsletter page
• See Past Issues
---
IN70MM.COM PARTNER

• Go to Schauburg Cinerama | Todd-AO Festival
---
IN70MM.COM FRIEND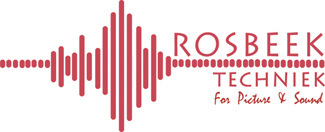 • Go to Ronald Rosbeek | PHILIPS DP70
---
WHAT PEOPLE HAVE SAID ABOUT IN70MM.COM
"I continue to be impressed by the dedication you have to the continuing wellbeing of 70mm. I would like you to have met my colleague and friend, the late Robert Gottschalk, founder and driving force of Panavision. He was of the unshakeable opinion that picture quality, real picture QUALITY, depended on a big piece of negative, the bigger the better."

All good wishes, Sir Sydney Samuelson, December 2009


Thank you, Thomas, and especially for your efforts in keeping in70mm such a vibrant, unique and informative platform to record and keep alive the spirit of film and of course large format film.

George Florence, Melbourne, Australia


Thanks for carrying the torch.

Greg Kimble, Hollywood, USA


Thanks for the wonderful work that reminds us the good old days of the 70 mm format. Your site is still the best for 70mm fans, and I hope it will continue with the good work.

Paulo Roberto, Rio, Brazil

• Go to Testimonials
• Go to Sir Sydney
---
THE 70MM RUMOUR MILL
AUGUST 2020

in70mm.com Sydney correspondent David Coles reports
I regret to advise that John Mitchell has died in hospital aged 79 (not of Covid-19). He had been in declining health (with a heart condition) for several years. He determined that the last 3-strip showing on April 12/13 2019 year would be the last. And so it was. I'm sure we are all grateful for his 40+ years of Cineramic enthusiasm.

David Coles, Sydney, Australia
• Go to The 70mm Rumour Mill

---

• Go to Chronological premiere list of major 70mm films
---

• Go to Louis de Rochemont's "Windjammer" in Cinemiracle
---

• Go to The Cinerama page
---

• Go to Wide Visit With Willem Bouwmeester